A special meeting took place at Rangsit Muaythai Stadium and Academy to discuss ways forward for Muaythai in Thailand.
The meeting was chaired by the Honorary President of the Olympic Committee of Thailand, and the Honorary President of IFMA and WMC under Royal Patronage, General Chetta Thanajaro.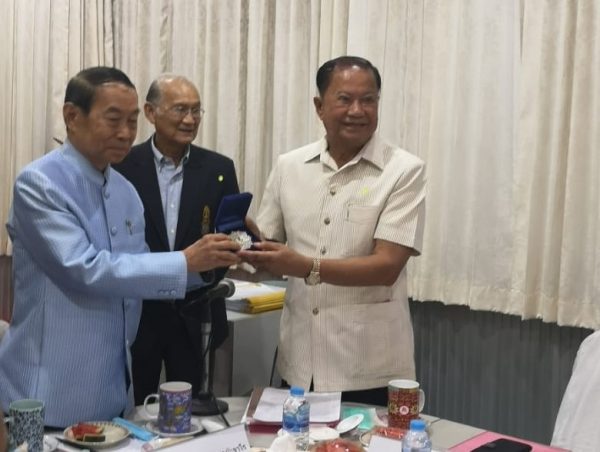 The Vice Chairman was the President of IFMA and former Governor of the Sport Authority of Thailand Dr. Sakchye Tapsuwan. Many other leaders in the nation's sport governance came together for the discussion including the Vice President of IFMA General Udomdej Sitabutr, the Director of the Boxing Board, Khun Supranee Guptasa the former founder and initiator of One Standard Muaythai under WPMF, the President of WMA General Thanwakom, the Amateur Muaythai Association of Thailand under Royal Patronage represented by Khun Kajorn Prowsri, and Mr. Stephan Fox was invited as the Vice President of GAISF and Secretary General of IFMA to talk about internationally recognised sport practices and Muaythai's place in the Olympic movement.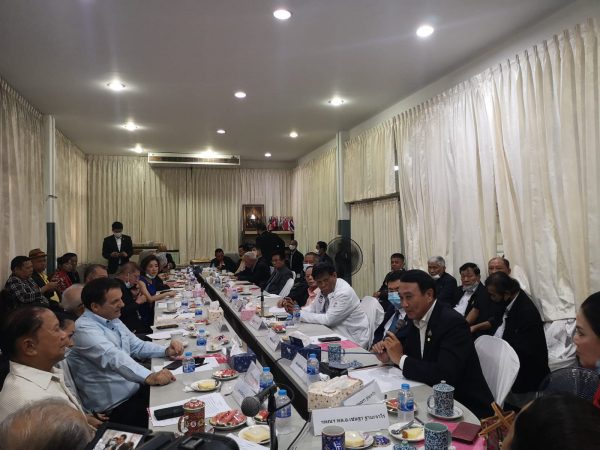 Many discussions took place and the outcome was to establish and continue a one standard Muaythai teaching curriculum, continuation of the efforts to stop child professional fighting in Thailand, and continued cooperation towards unifying Muaythai in Thailand, working with the sole IOC recognised international Muaythai federation IFMA.
A special award was given to Khun Amnuay for his life achievements in promoting and fostering Muaythai.