Korea World Games Qualifier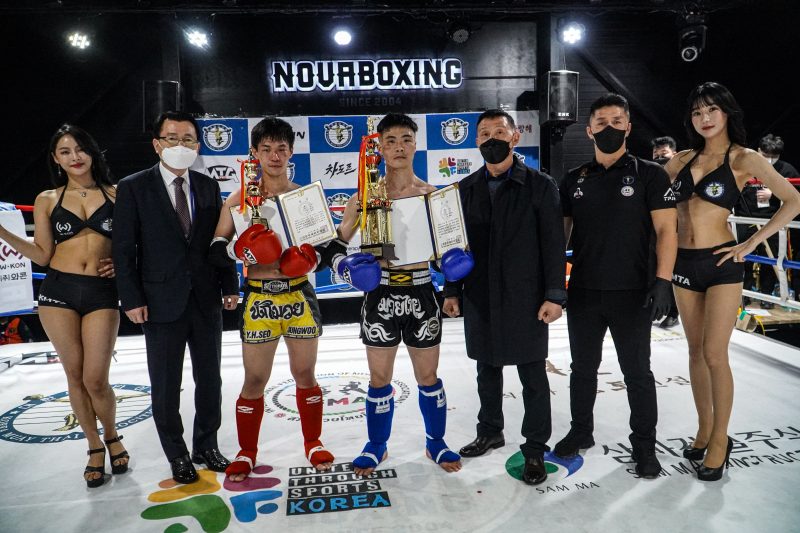 Last weekend the Korean Muaythai Association hosted a Super 4 World Games qualifier for the upcoming games in Birmingham, USA in July. The Association which is fully recognised by the National Olympic Committee of South Korea, under the presidency of Mr Lim Changjin hosted a muaythai gala with the Super 4 as the main event.
The Super 4 featured the best 4 fighters from the Korean federation in the 63.5 KG division who battled it out for a place to represent their country in the US. After two fights and six rounds, it was Kwon Young Chul who tasted victory, booking his spot to Birmingham.
The President of the Korean Muaythai Federation, Mr Changjin stated that we are happy to be able to send one of our best athletes to compete in Birmingham with the best of the best at an event under the 5 rings. Kwon Young Chol has proved that he is the best in his division nationally and we now have high hopes for him to prove himself against some of the best fighters from around the globe.