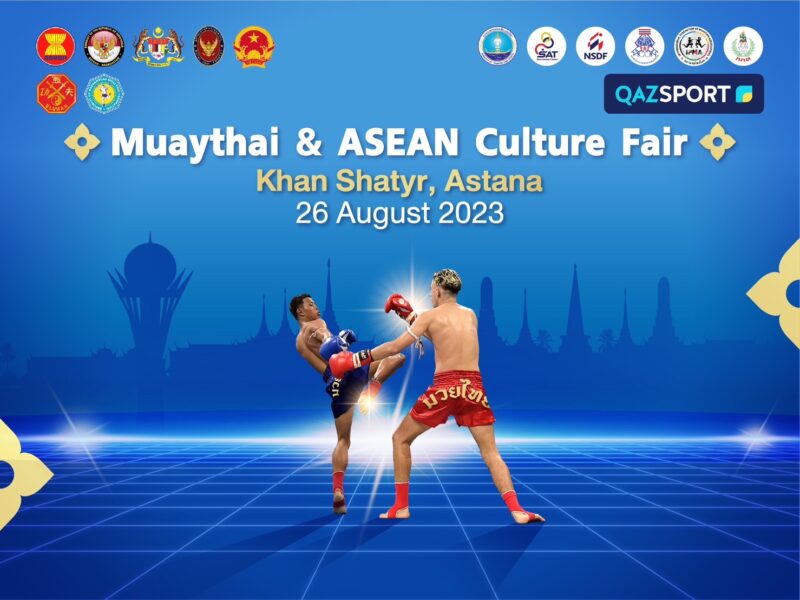 After the outstanding success of the muaythai festival in Vichy France, Kazakhstan will now host the Muaythai and Asian culture fair in the capital city of Astana.
The event will be in cooperation with the Ministry of Tourism and Sports, the Sports Authority of Thailand, the Department of Physical Education of Thailand, the National Sports Development Fund of Thailand, PAT, and certainly under the sanctioning of the world governing body, IFMA.
The Royal Thai Embassy, the Cultural and Sports Ministry, the National Olympic Committee of Kazakhstan, and the muaythai federation of Kazakhstan will be the local organisers.
Kazakhstan is one of the most diverse ethnic countries in the world and the Kingdom of Thailand is known for its ancient traditions, both countries are united by the love of muaythai.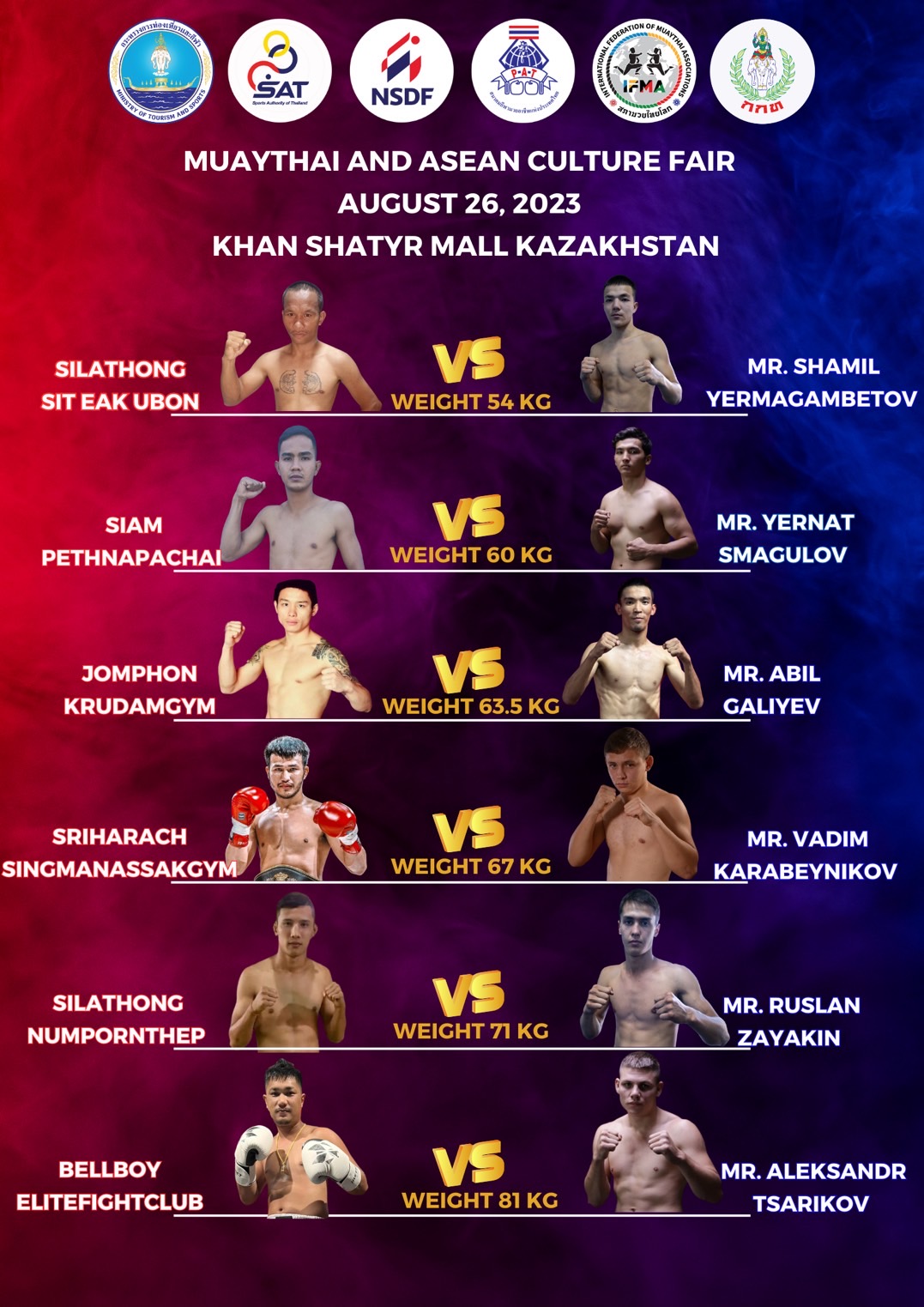 To celebrate this cultural affair and relationship, six contests between the Kingdom of Thailand and the Republic of Kazakhstan will be held with a fantastic 3-day fare and spectacular opening ceremony uniting both cultures.
The President of the Kazakhstan Muaythai Federation, Fahad Amankulov stated that Kazakhstan was one of the founding members of IFMA 30 years ago and held the first IFMA World Championships outside of Thailand in 2003. Now with the 30-years of IFMA celebrations, the continued relationship between the motherland of Thailand and Kazakhstan will continue to flourish.