UAE has become one of the powerhouses in Asia with many events taking place to promote muaythai as a sport and cultural art form.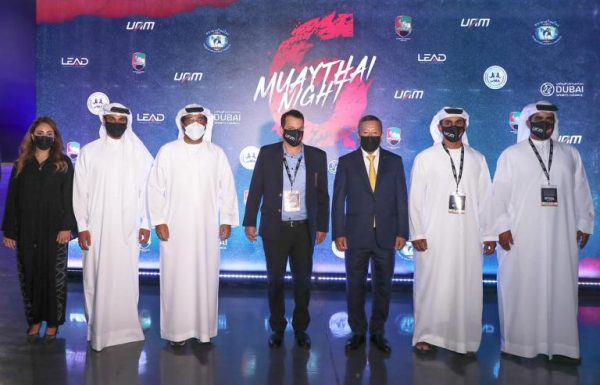 An important took meeting took place between the IOC Vice President, HE Ng Ser Miang, HE Abdullah Saeed Amer Al Neyadi President of the UAE Muaythai Federation, representatives of the NOC, the Ambassador of Thailand to UAE, HE Waravuth Pouapina, the GAISF Vice President, AIMS President and IFMA Secretary General, Stephan Fox, Chief of Protocol, Ministry of Presidential Affairs, Chairman of the Higher Committee HE Mohamad Abdulla Al Junaibi, the President of the Asian and UAE Boxing Federation Mr. Anas Alotaiba and Assistant Secretary General of Dubai Sports Council, Mr. Naser Aman Al Rahma, the Executive Director of the UAE muaythai federation and IFMA executive board member Tareq Al Muheiri.
The IOC Vice president congratulated IFMA on receiving full recognition by the IOC and the Thai Ambassador to UAE thanked the IOC Vice President on behalf of the Royal Thai Government for all their support.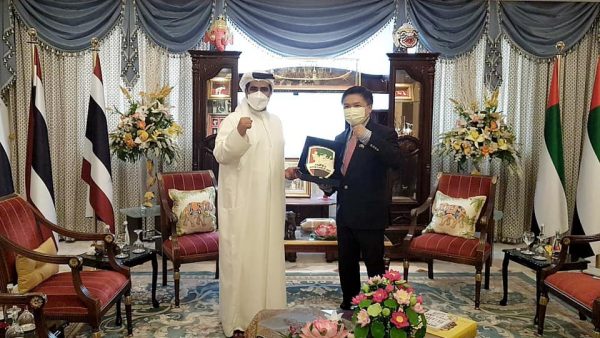 A further private meeting took place between HE Waravuth Pouapina and the representatives of UAE muaythai federation led by Tareq Al Muheiri to discuss the continued cooperation between UAE muaythai federation the recognised national muythai federation and the Royal Thai Embassy with two important events planned. One during the World Expo and certainly the IFMA World Championships in Abu Dhabi in May 2022.