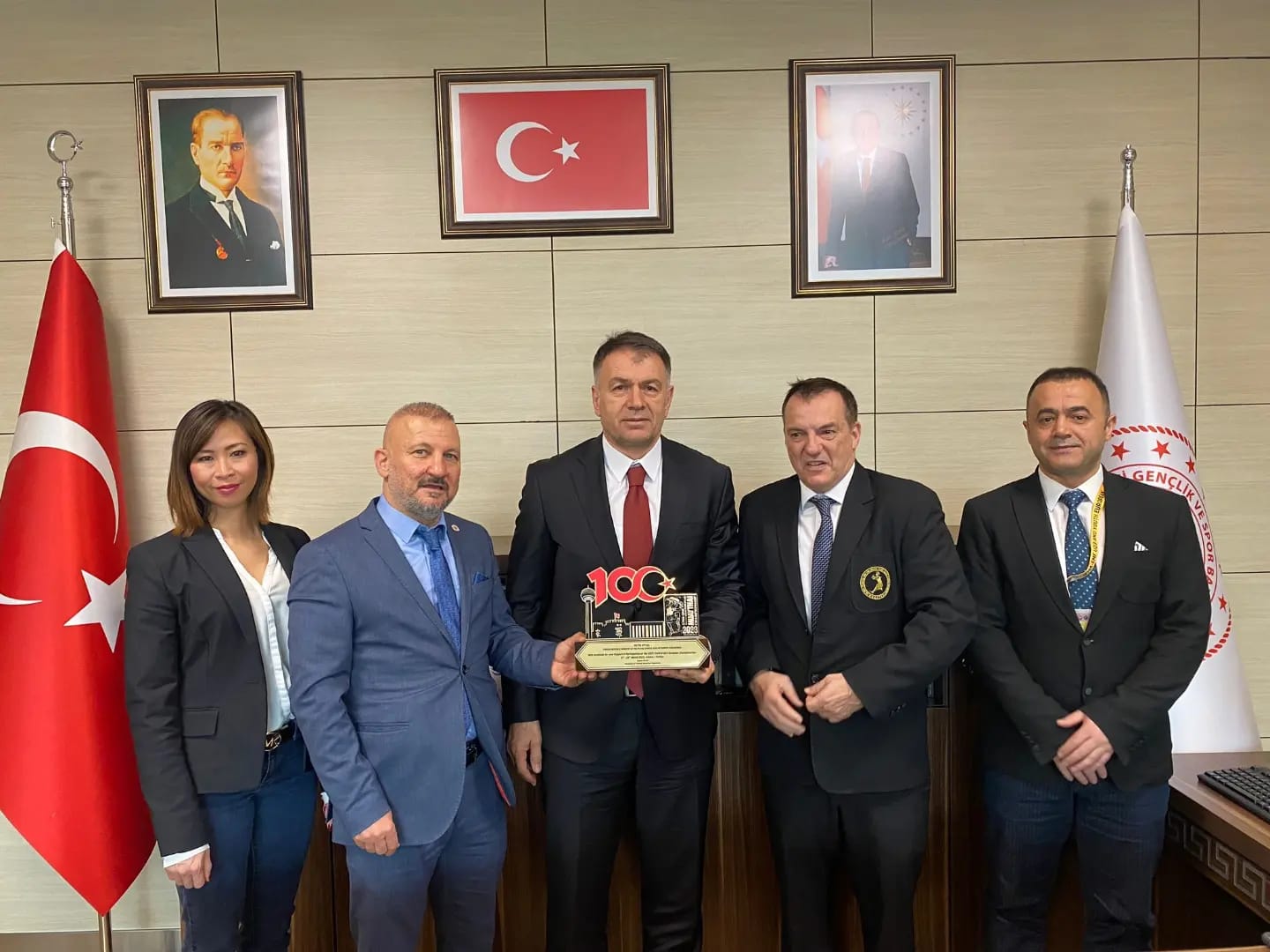 An important meeting took place between the IFMA leadership lead by Director General Charissa Tynan and IFMA Executive Board Member Hasan Yildz who is also the President of the Turkish Muaythai Federation, Mr. Korkmaz Atalay, Secretary General of the Turkish Muaythai Federation and the President of AIMS and United Through Sports, Mr. Stephan Fox.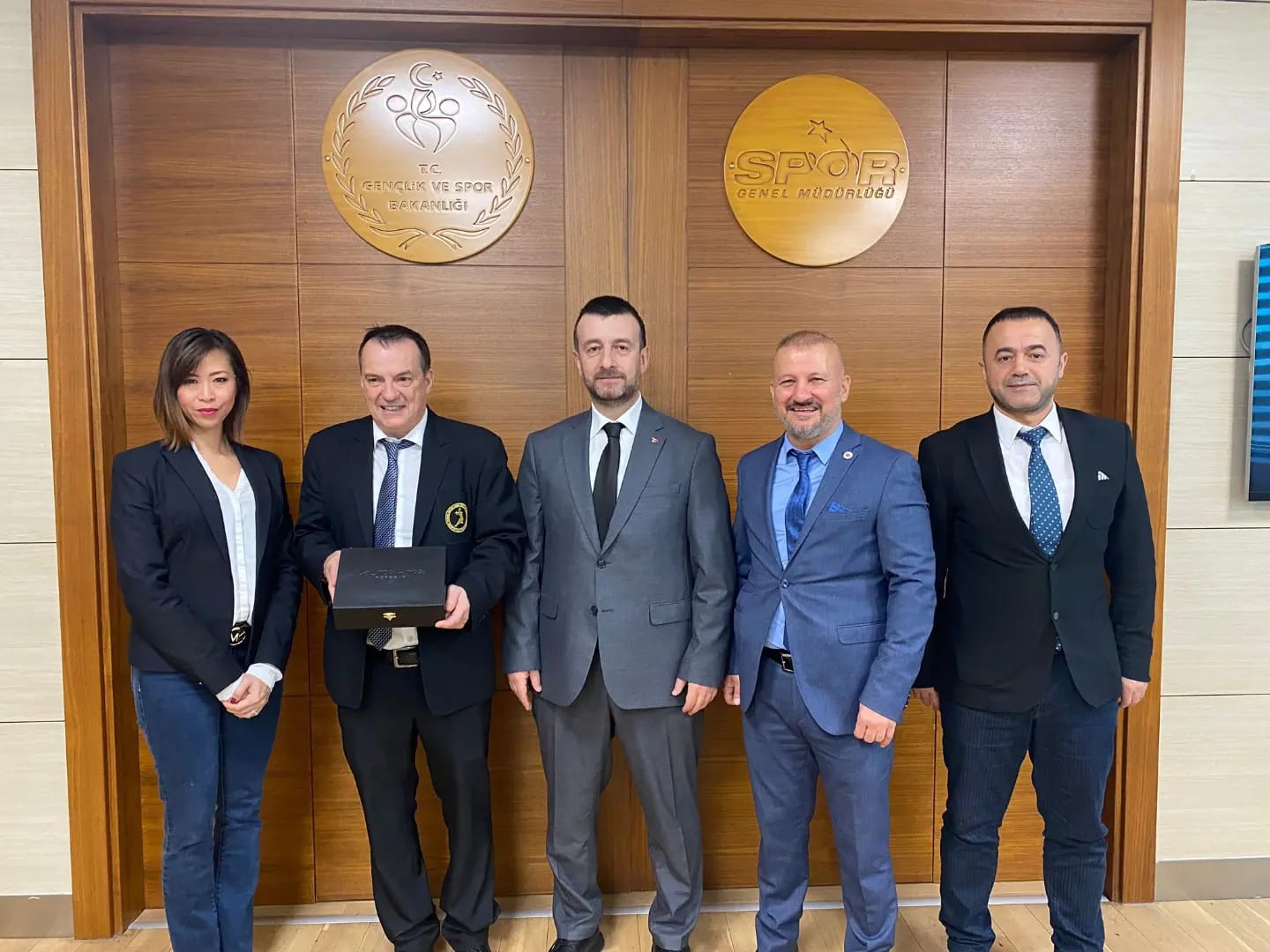 The delegation was welcomed by the Deputy Minister of Youth and Sports, Hamza Yerlikaya, one of the greatest Turkish Greco-Roman Wrestlers as a 2x Olympic Champion, multiple world champion, a true legend in the sport of wrestling.
The delegation further visited Ömer Altunsoy, General Manager of Sports Services at the Ministry of Youth and Sports and also visited Fatih Uysal, Deputy General Director of Sports Services and Head of Federations Department of the Ministry of Youth and Sports.
A special present was given on behalf of IFMA and a special plaque bearing the hundred years of the Ottoman empire and the city of Ankara.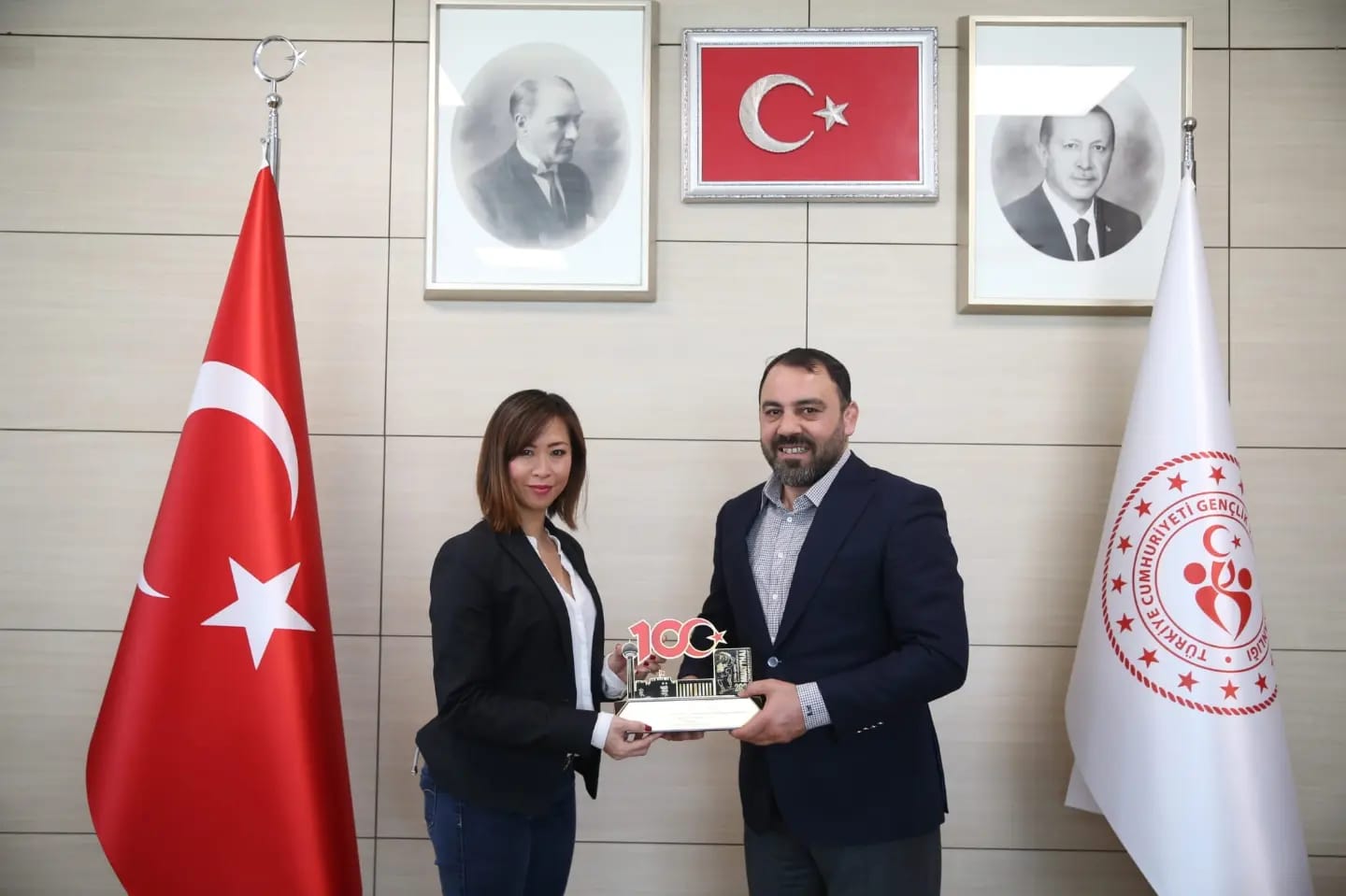 The Turkish Sports Ministry once again confirmed that they will only work with IFMA and the Turkish Muaythai Federation as the sole recognized muaythai federation in Turkey and the Deputy Minister also stated that Turkey is looking forward and is proud to welcome the youth of the world together with the National Olympic Committee for the 2023 IFMA Youth World Championships.