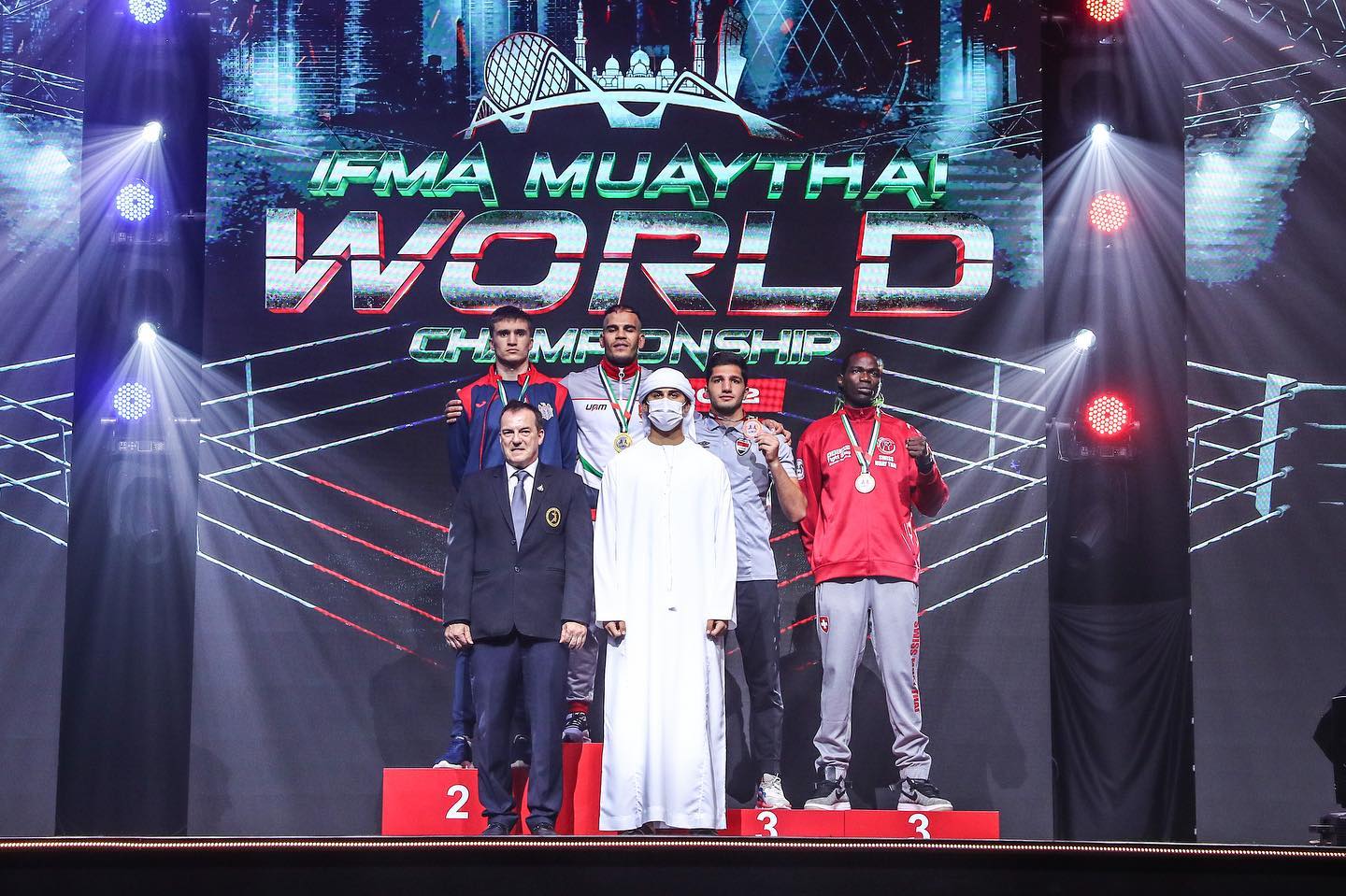 The finals of the IFMA World Championships in Abu Dhabi had VIPs including Ambassadors from all over the world flocking to the Abu Dhabi National Exhibition Center to cheer and support the heroes of their countries.
H.H. Sheikh Mohammed bin Mansour bin Zayed Al Nahyan was present to cheer and support the UAE National Team and the event.
A huge delegation from Thailand travelled all the way to Abu Dhabi to witness this historic championship including: Mr. Prasarn Wangrattanpranee, representative of General Prawit Wongsuwan, Deputy Prime Minister of the Royal Thai government and Chairman of National Olympic Committee of Thailand, the Thai Ambassador to UAE, HE Waravuth Pouapinya, General Udomdej Sitabutr, IFMA Vice President and Khun Supranee Guptasa, Manager of the National Sports Development Fund.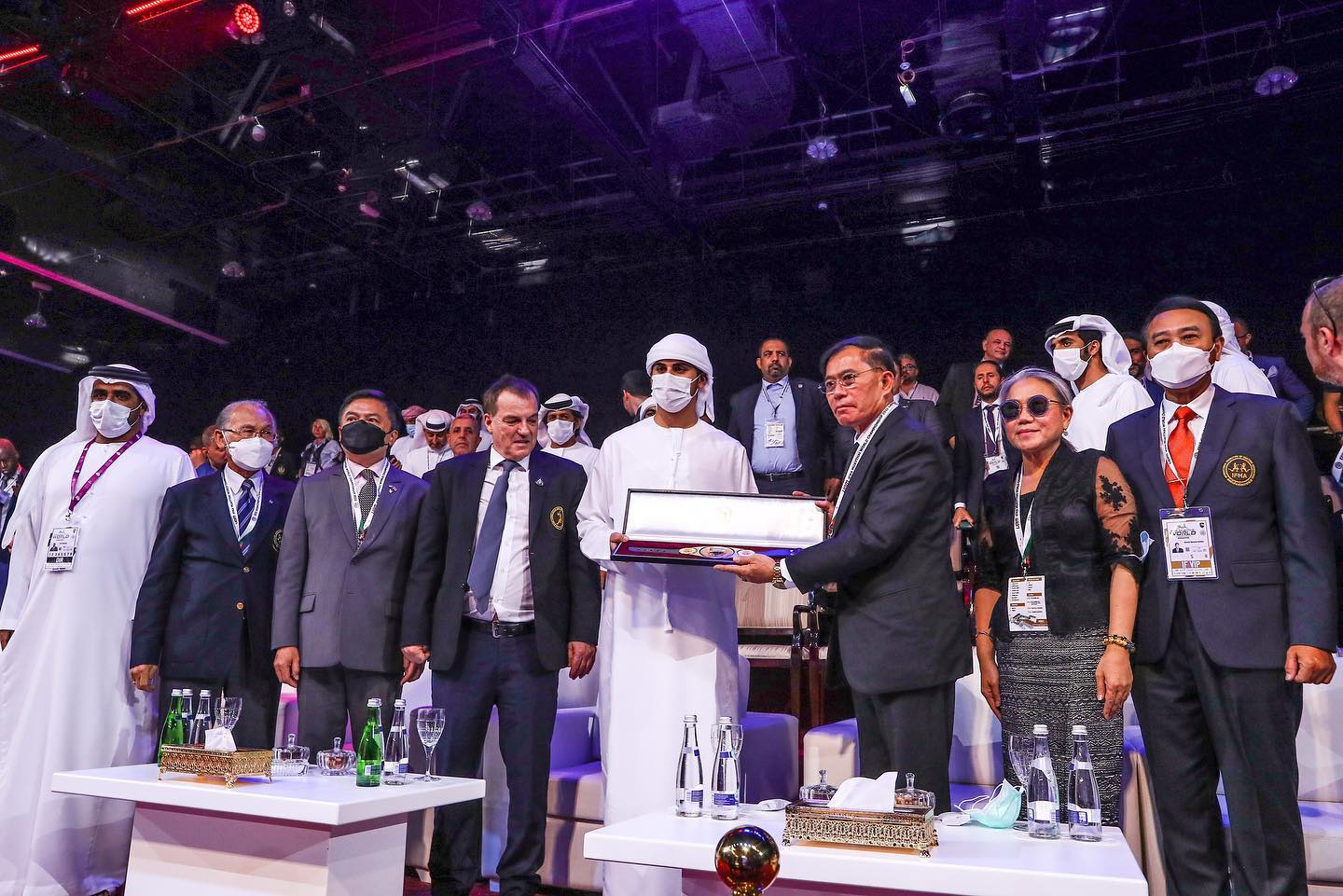 The effort from the athletes were outstanding with the athletes giving their all for their final task to be crowned world champion of the 2022 IFMA World Championships. The end result was an electrifying atmosphere and the medal count and winners spread evenly from all over the world showcasing the universality of muaythai.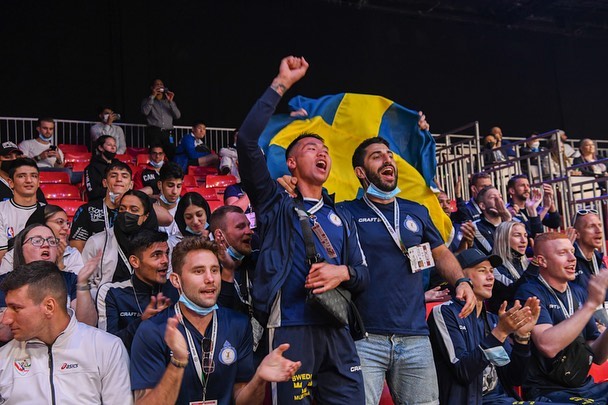 Final Results for Elite Male Divisions:
Final Results for Elite Female Division:

If you missed the finals, you can watch them at: at: https://www.facebook.com/ifmamuaythaiofficial/videos/394998762642973