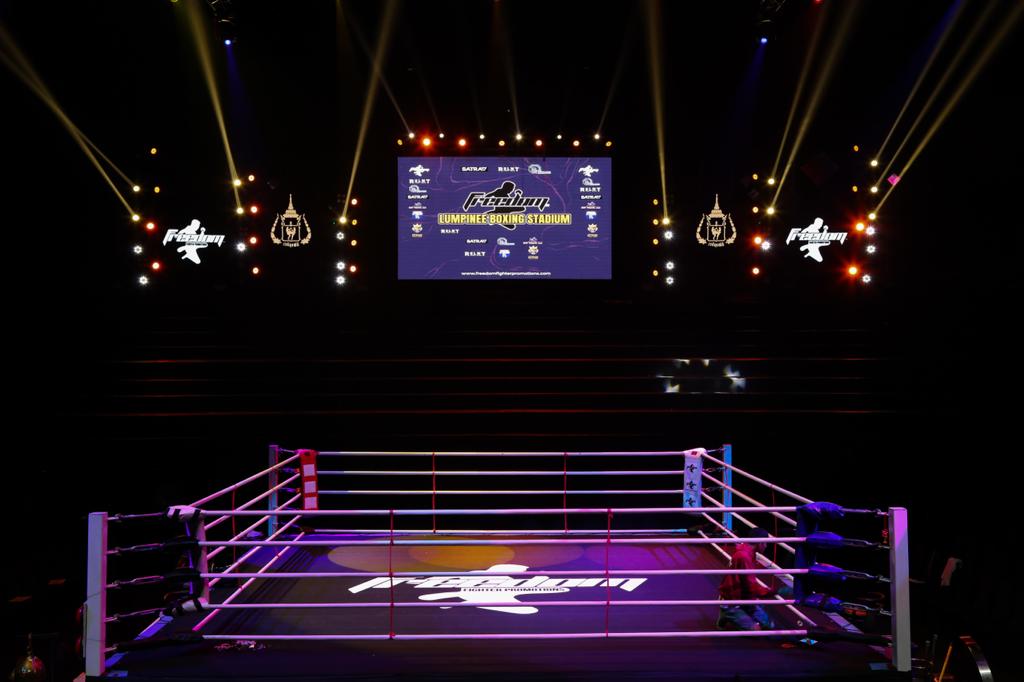 Freedom Fighter Promotions in cooperation with USA Muaythai, IFMA and the WMC put on a world class promotion at the famous Lumpinee Stadium. The event was held to celebrate the recognition of muaythai in the United States and showcasing to Thailand the importance of safety for the youth. Muaythai, which is fully recognized by the IOC and the Olympic Council of Asia for nearly 30 years, has promoted safeguarding and fair play, protecting the traditions.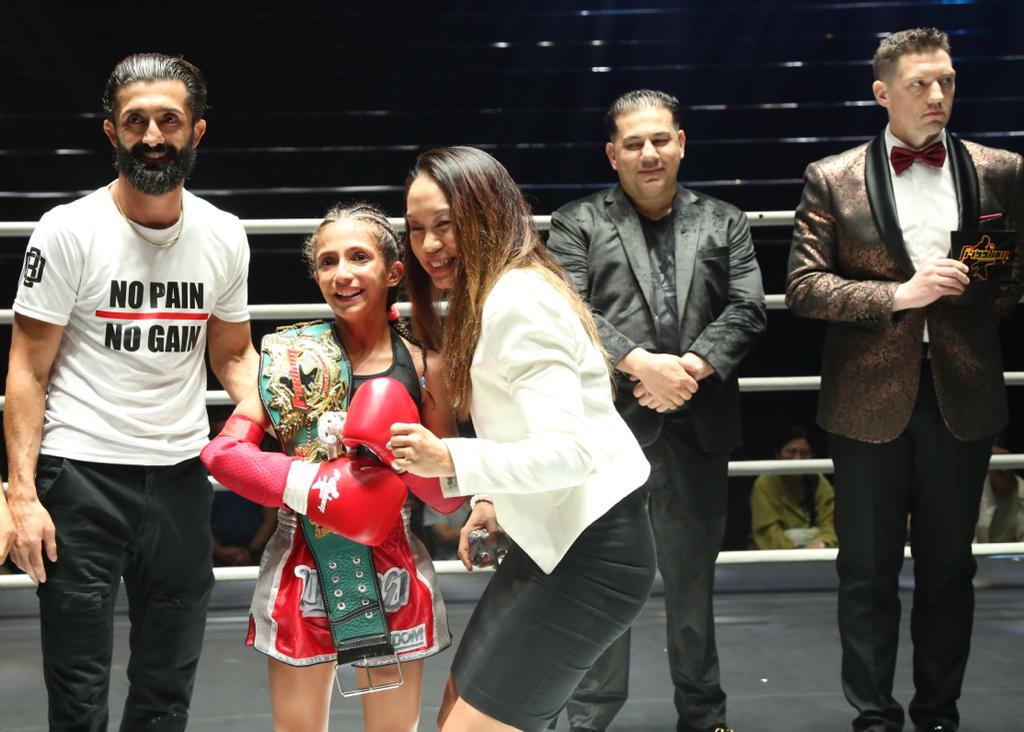 The event highlighted 2 youth contests, Olivia Bahsous (CAN) vs Sanngam Chor Thanaporn (THA) and Prabda Sipetchalukan (THA) vs Peter Anagnostidis (USA) in full safety equipment following IFMA rules and regulations showcasing that the youth must be protected and professional child fighting has no place in the recognized world of muaythai. The fans in the audience were delighted by the talent and fair play of these young athletes. Olivia Bahsous from Canada showcased great skill and heart and took the win in an exciting contest against Thailand's undefeated Sanngam Chor Thanaporn. In the second youth bout of the night, Prabda Sipetchalukan from Thailand defeated Peter Anagnostidis from USA by unanimous decision in an action packed 3 rounds from these two promising athletes.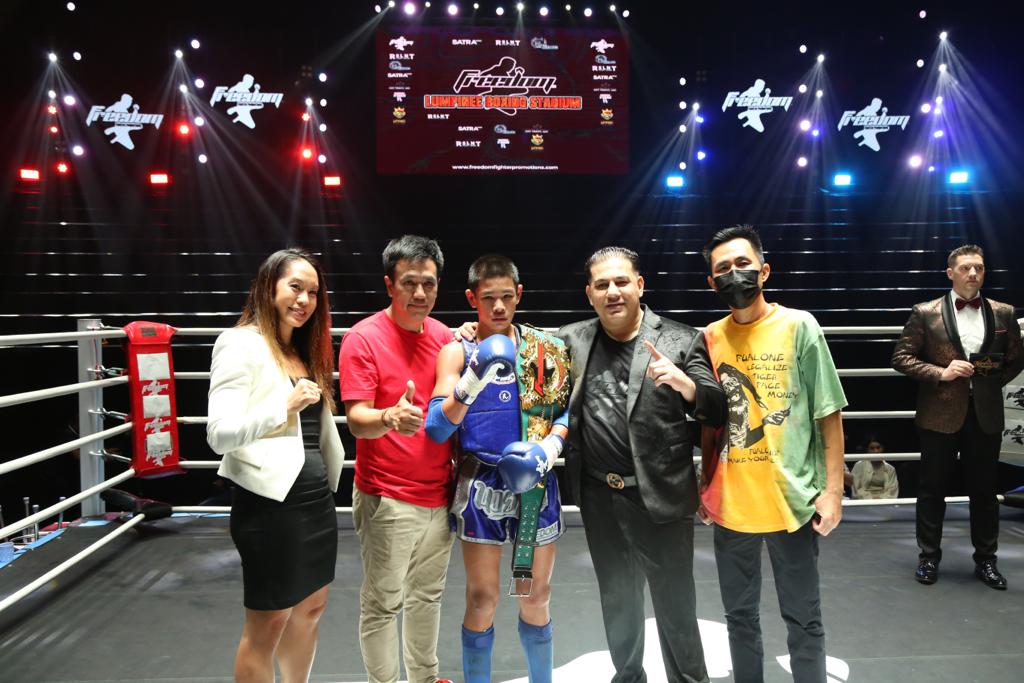 The Chair of the IFMA Athletes' Commission, Janice Lyn, was there to show IFMA's support for the youth giving the youth special gifts and they are now ready to make their way to the IFMA Youth World Championships in Turkey in September.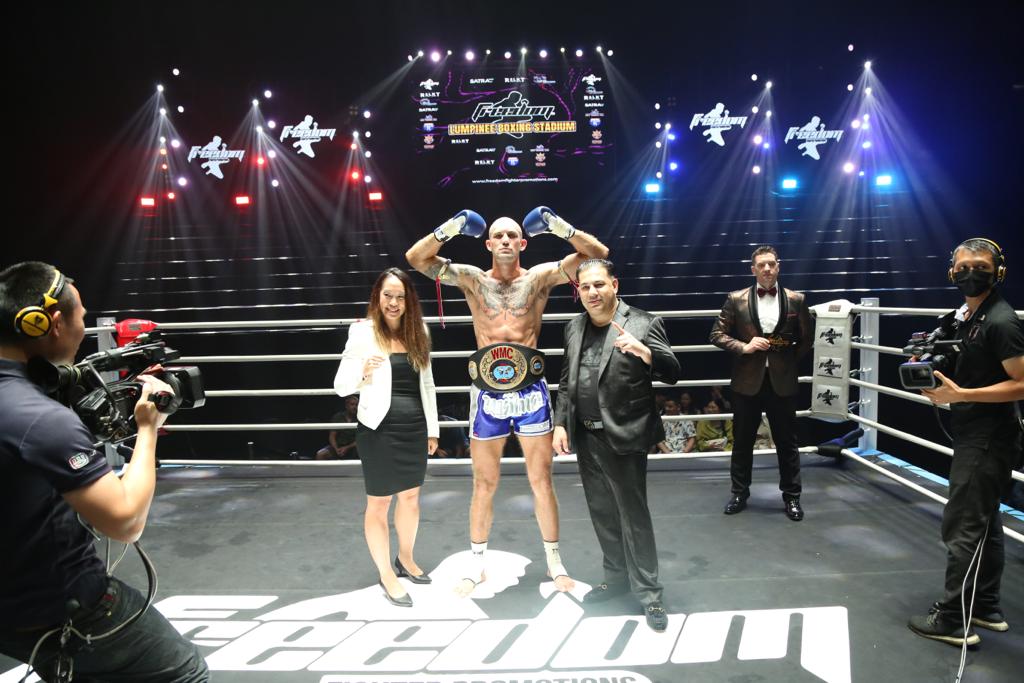 The WMC Intercontinental contest between Mohammed Kia (Iran) and Paul Banasiak (USA) showcased explosive power and technical skill but it was Paul Banasiak from USA who came on top winning Mohammed Kia from Iran via TKO to become the new 86kg cruiserweight WMC Intercontinental Champion.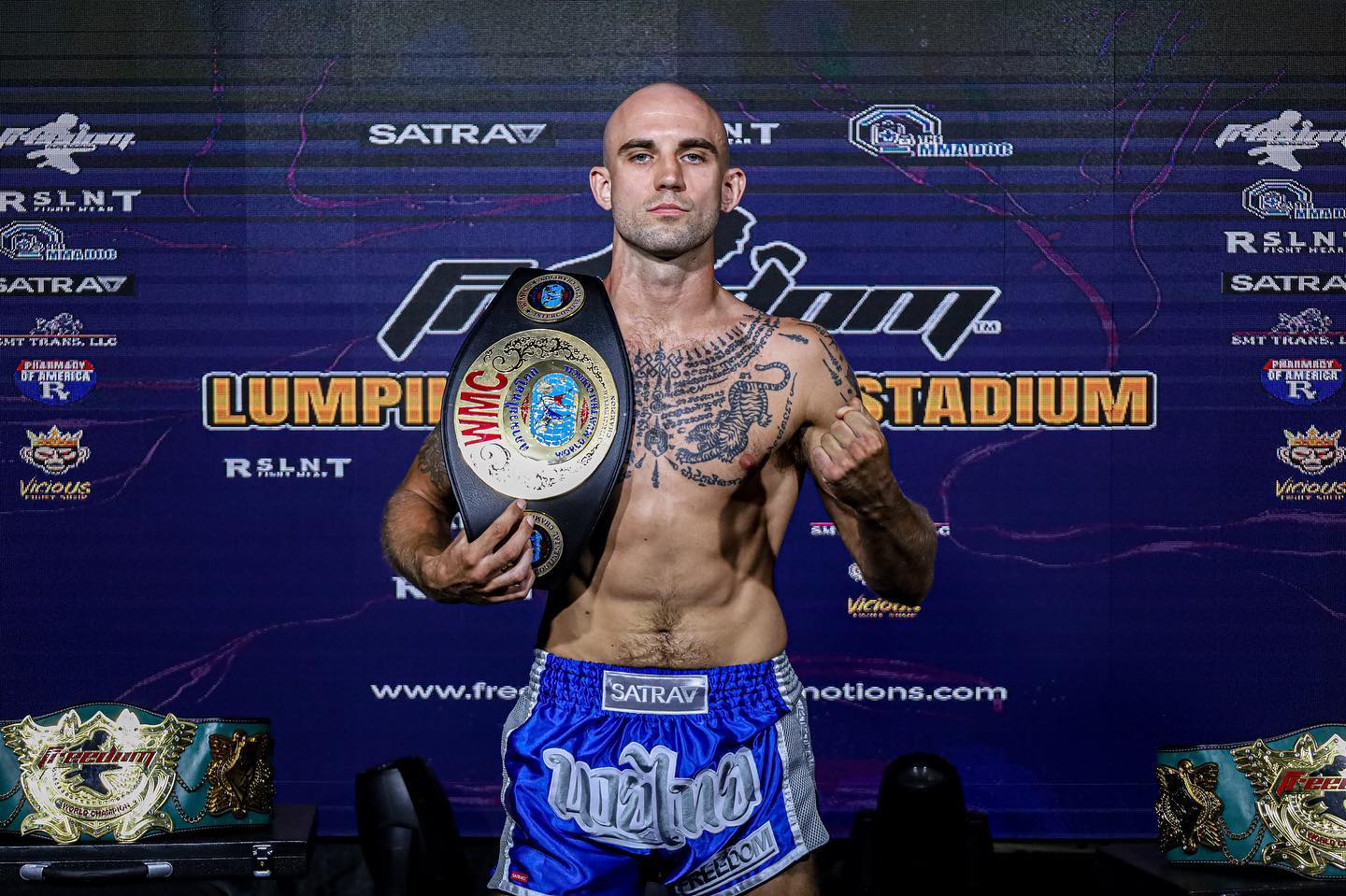 Banasiak from the United States showed his appreciation to all the athletes, the officials and certainly IFMA and WMC for a great night and promotion of muaythai. He especially thanked the CEO of Freedom Fighter Promotions, Rami Ibrahim, for bringing Freedom Fighter Promotions and the international nak muay and nak muay ying to the historical Lumpinee Stadium to fight in the Motherland.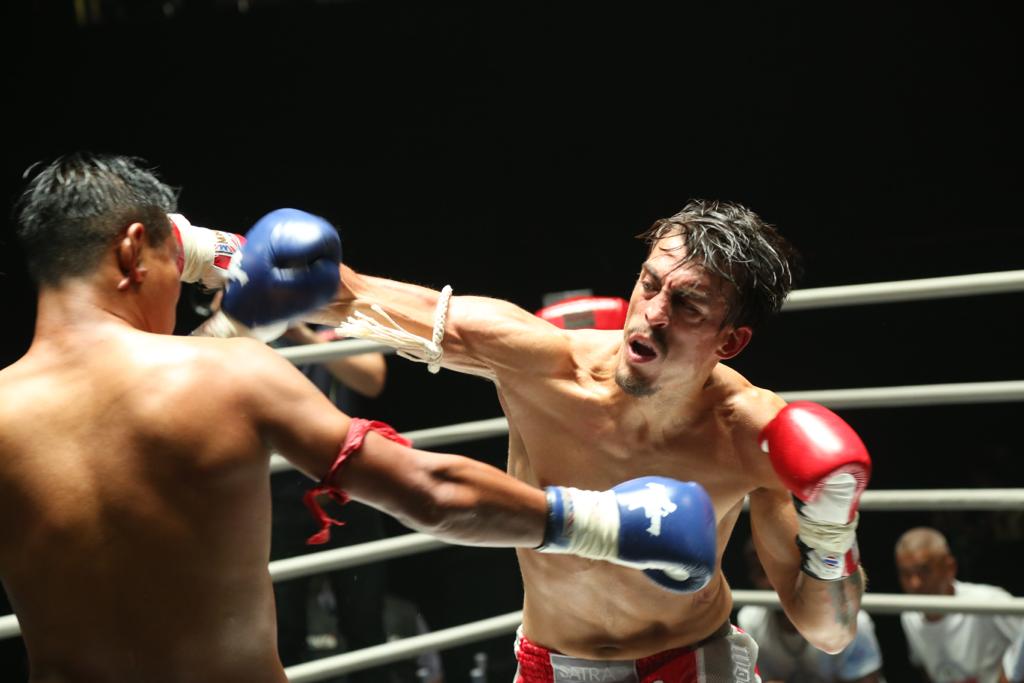 The main event was an outstanding contest between Thailand's Kongjak Por Pao-In and Turkey's Kutluhan Sormagec which was 5 rounds of world class muaythai where Kongjak won on the slightest of margins.
Congratulations to Freedom Fighter Promotions on a world class event in the Kingdom of Thailand!