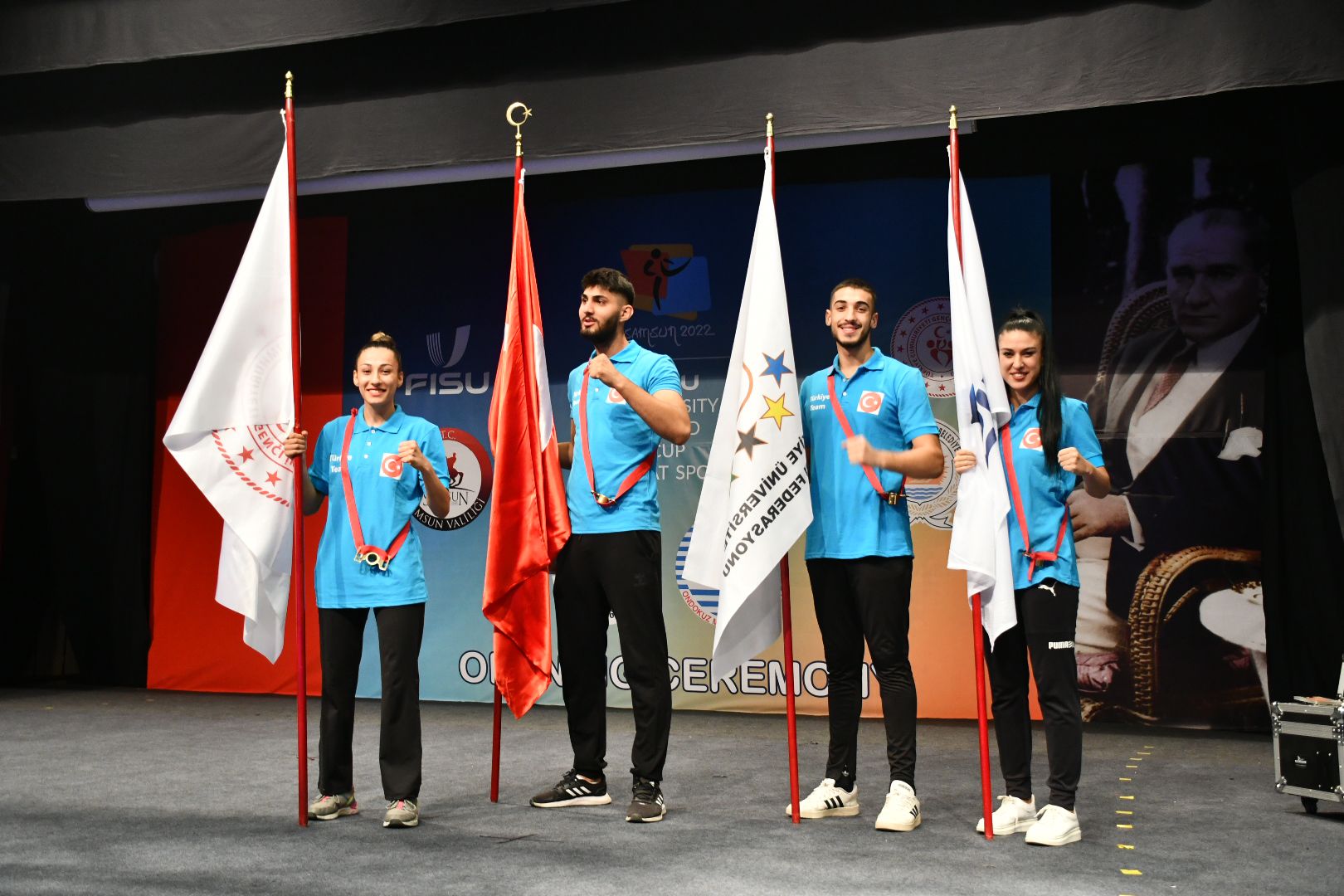 The city of Samsun held the Opening Ceremony for FISU University World Cup Combat Sports 2022 edition. The athletes, executives and VIPs of the FISU Family came together to celebrate the organisation's biggest event since the 2019 Summer Universiade in Napoli.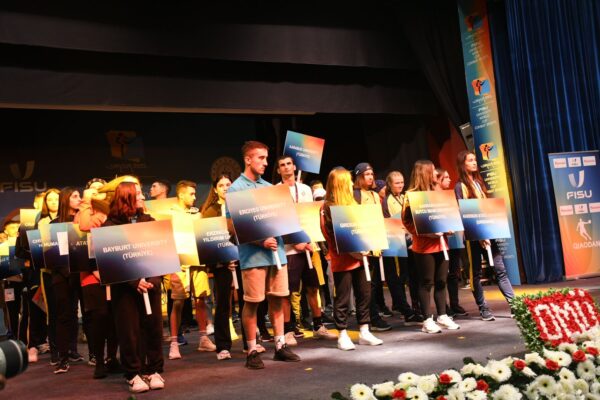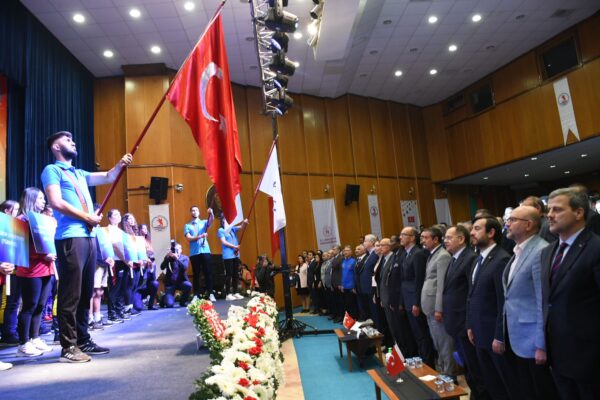 Students from over 370 universities marched into the Omu Ataturk Kongre ve Kultur Merkezi and Muaythai was proud that to see so many Muaythai athletes bearing the flags of their home universities.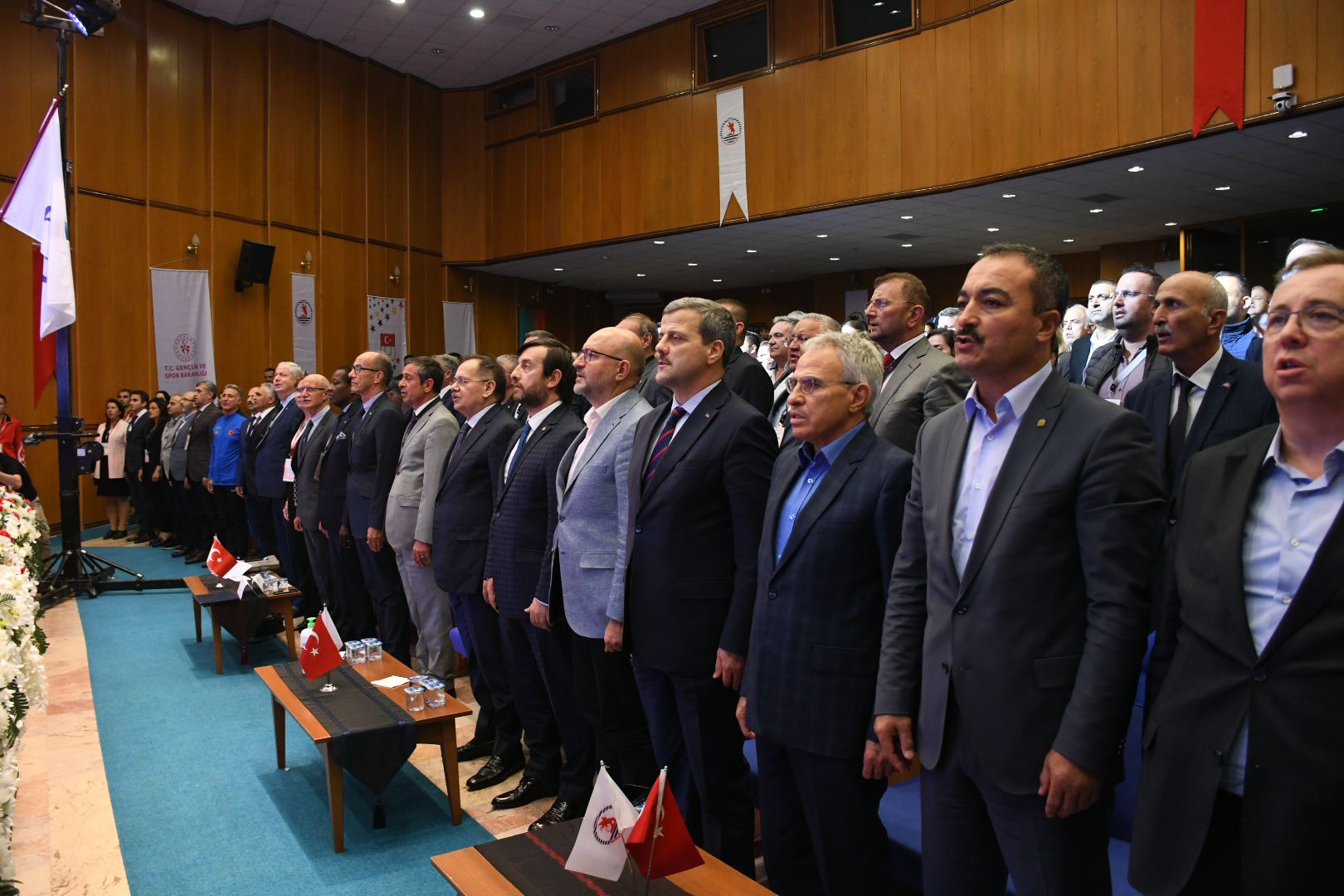 FISU Executive Committee member Gabriel Kotchofa was among the speakers at the event at Ondokuz Mayıs University, alongside Turkish University Sports Federation (TUSF) President Mehmet Gunay, Mayor of Samsun Mustafa Demir and university rector Yavuz Ünal.
Despite the tough years of the pandemic FISU expressed its gratitude to the Turkish hosts who generously extended their hand and hospitality in making this event possible.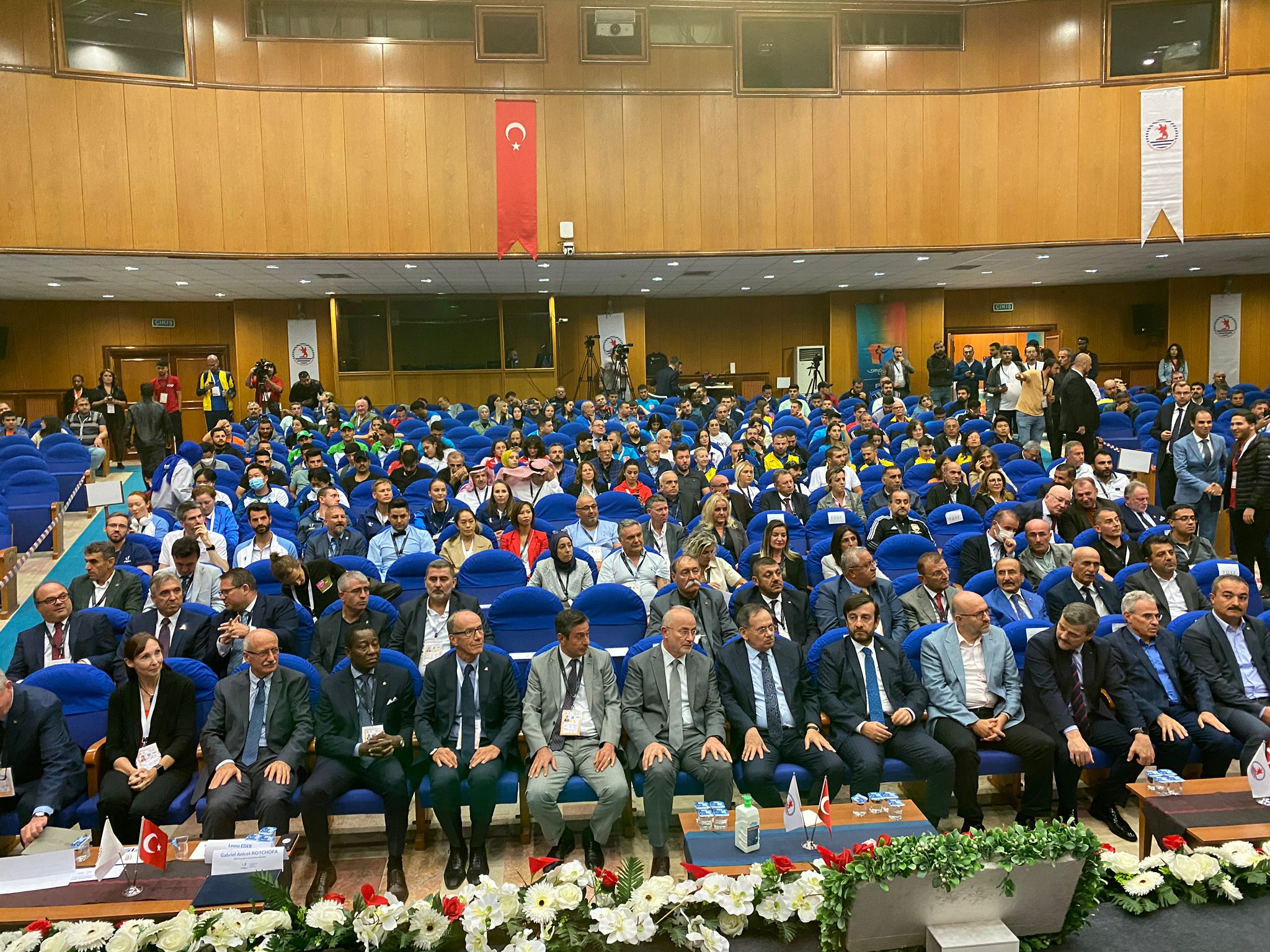 After the Mayor of Samsun officially opened the World Cup, traditional Turkish entertainment with impressive traditional dancing featuring the impressive use of swords and shields to complement the 6 Olympic recognized combat sports of the event.