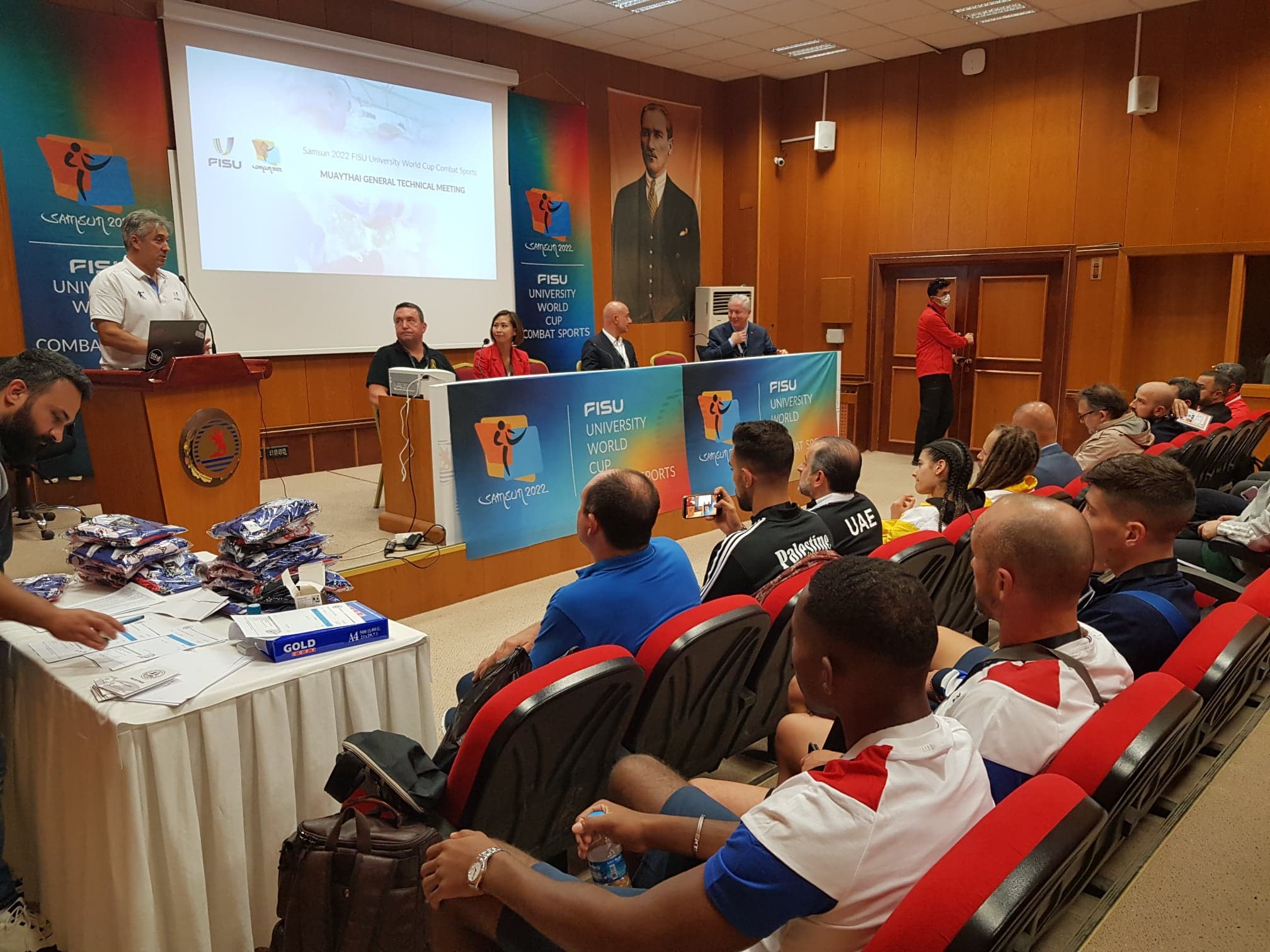 The FISU University World Cup Combat Sports Muaythai General Technical Meeting was opened by the distinguished FISU Sports Director, Juan Carlos Holgado, who gave a warm welcome to the IFMA Family and praised IFMA's presence and importance as part of FISU's first World Cup Combat Sports event.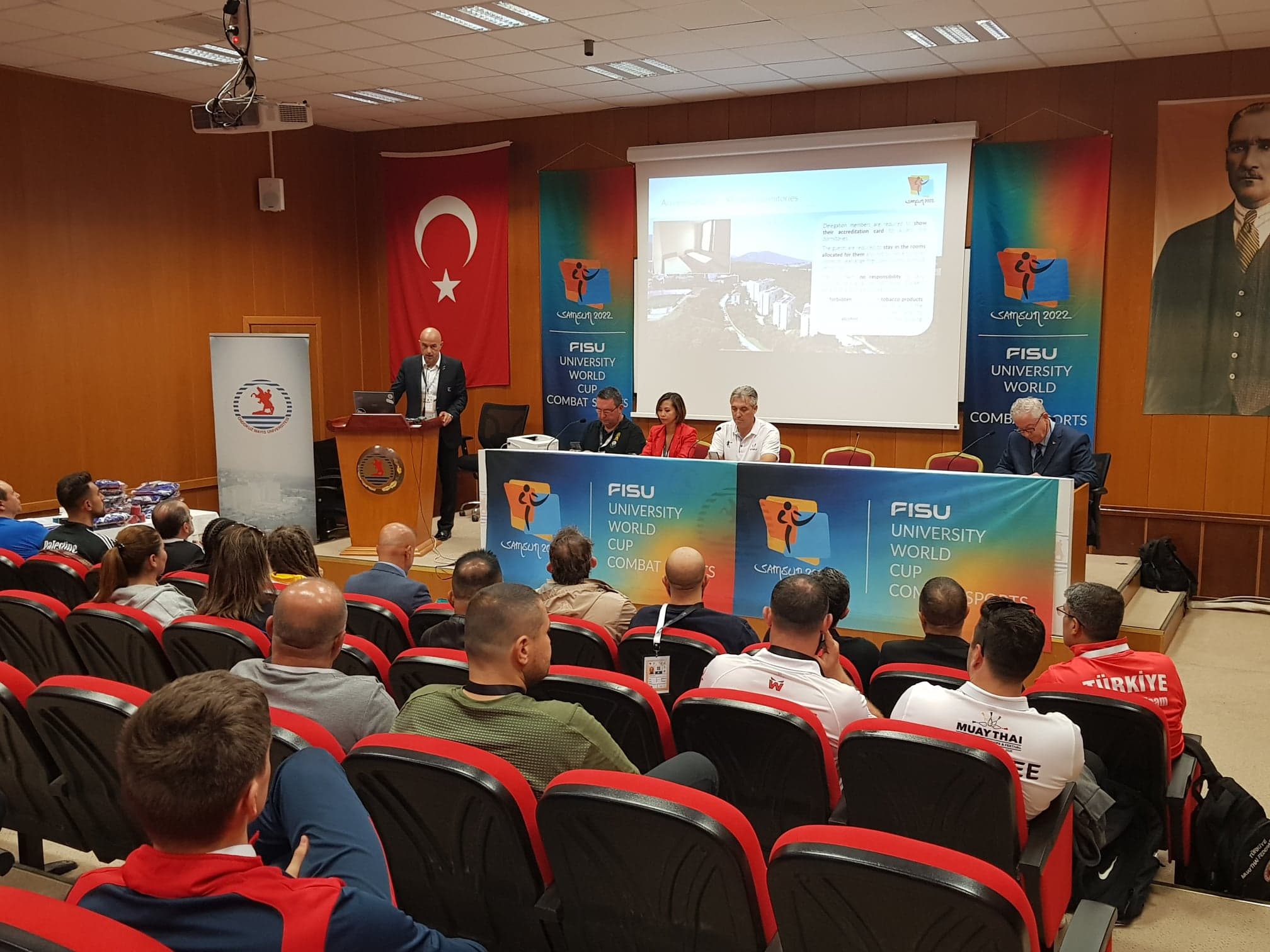 The Organizing Committee's Event Manager, Mr. Erkan Gunay, went over, day by day, the details of the event from accommodation, food and beverage, transportation, security, opening ceremony, venue location and access and more.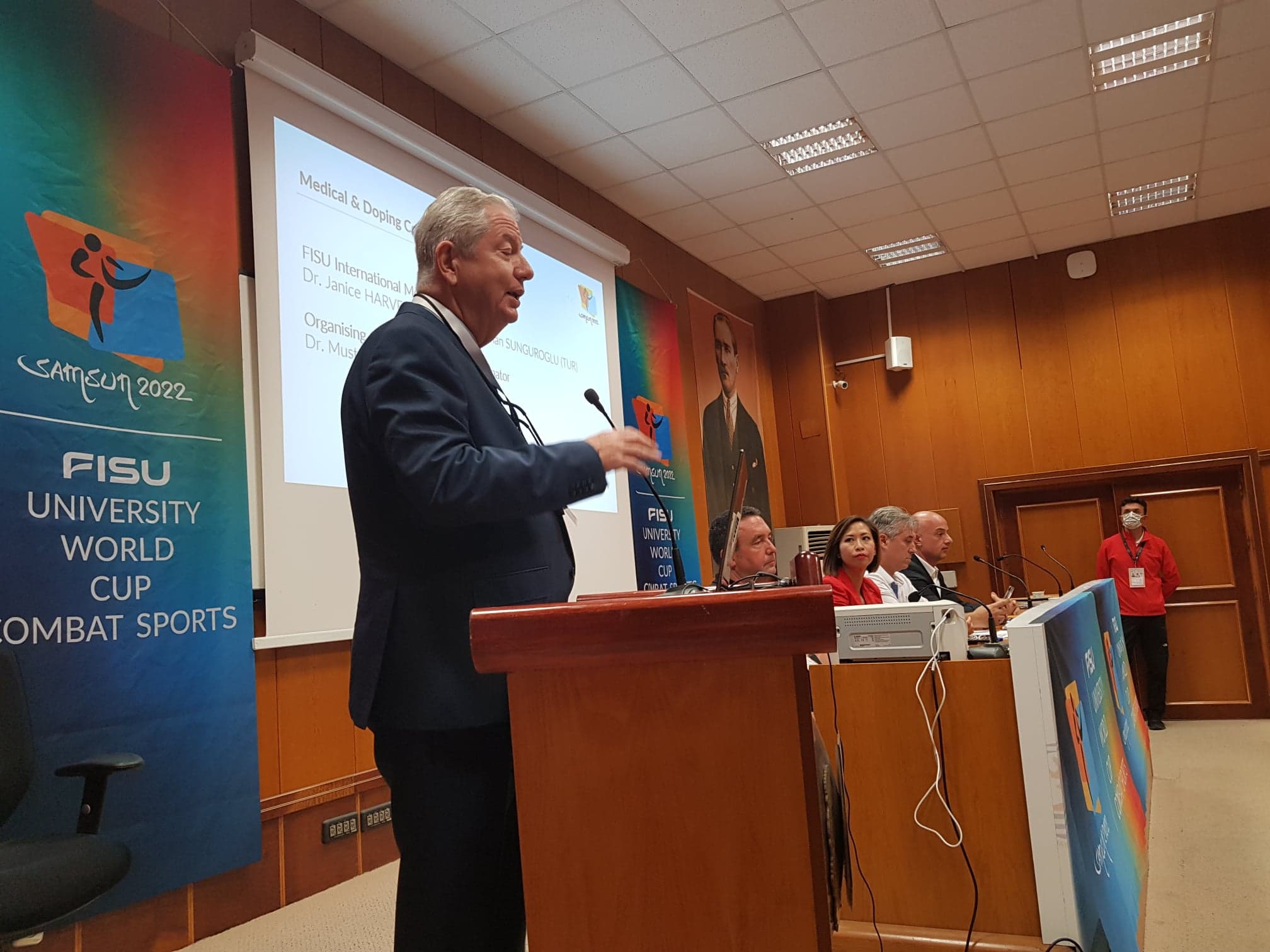 FISU's Chairman of the FISU International Medical Committee, Dr. Kadirhan Sunguroglu from Turkey, discussed the details of medical and doping control protocols and FISU's Technical Committee Chair of Muaythai, Charissa Tynan and IFMA's Chair of the Medical Commission, Dr. Erdogan Aydin, covered the details of the event schedule, transportation schedule, daily weigh-in and medicals, procedures for seconds and the draw of the competition.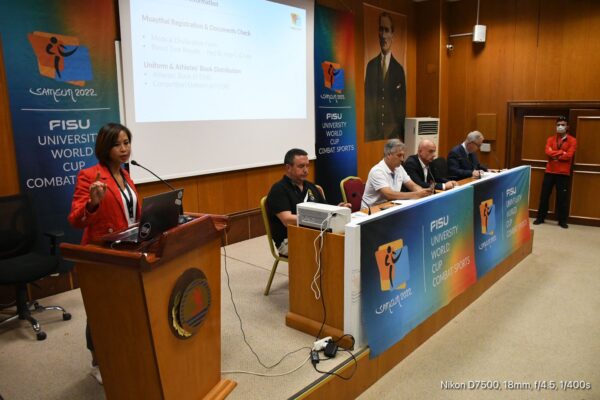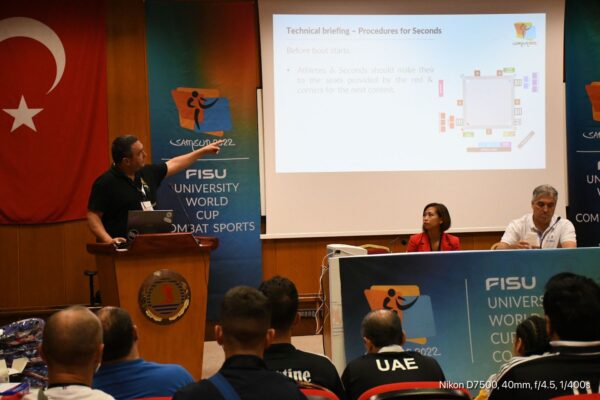 Competition will begin at 2pm and can be viewed on FISU TV! Cheer your favorite university athletes from around the globe!