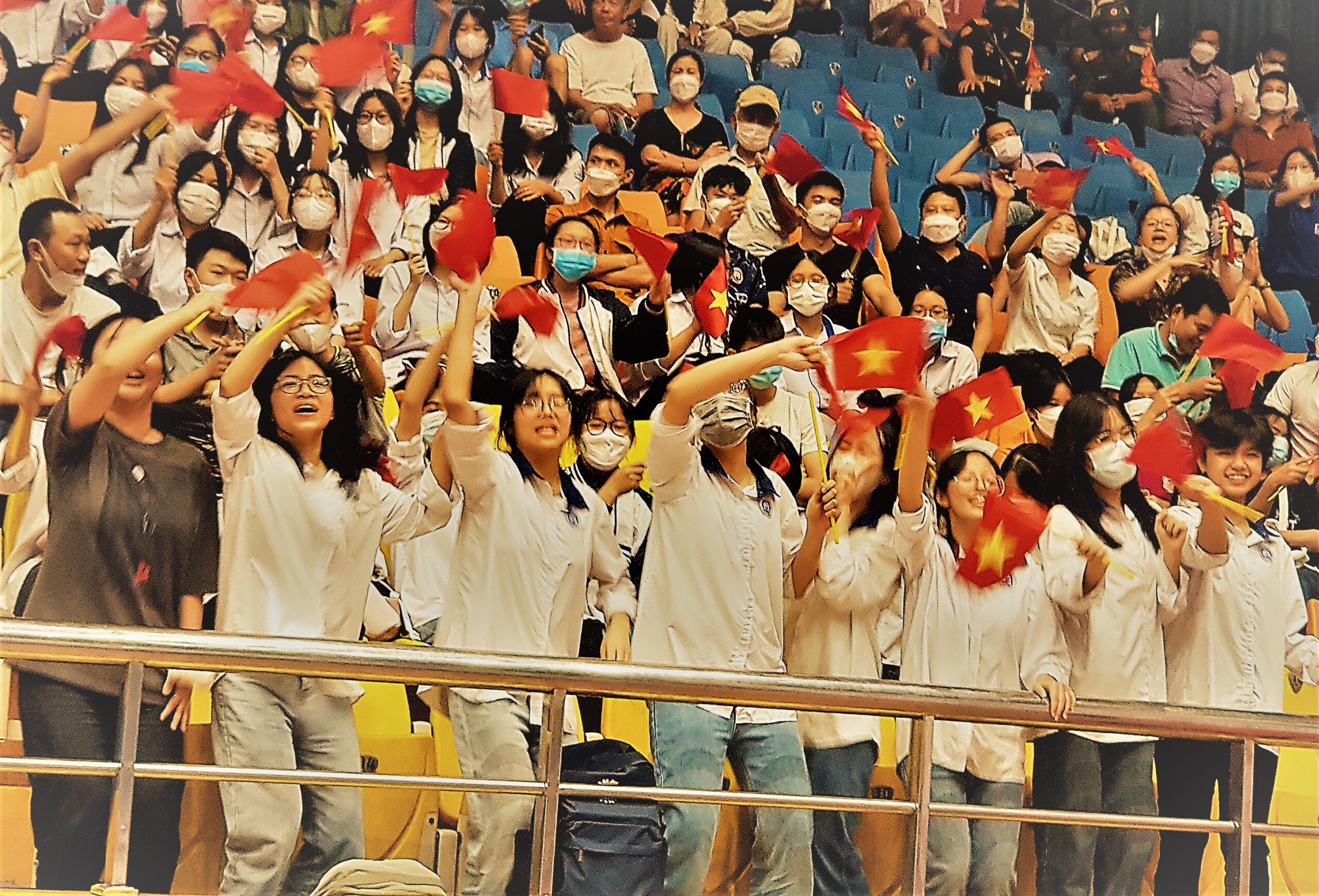 With the catchy SEA Games theme song, 'Let's Shine', blasting through the arena and the cheer of the fans and the beat of the Vietnamese drums, the Vĩnh Phúc Sporting Hall was on fire for Day 3 of the muaythai combative competition.
Team Vietnam stood strong together and went 3 for 3 and poured their heart and soul into the ring for their fans. The home team's Nak Muay Ying showed strength and dominance as both Vietnamese superstar and IFMA world Champion, Bui Yen Ly, and teammate Nguyen Thi Phuong Hau stopped both their opponents in the second and first round respectively, securing their places into the finals.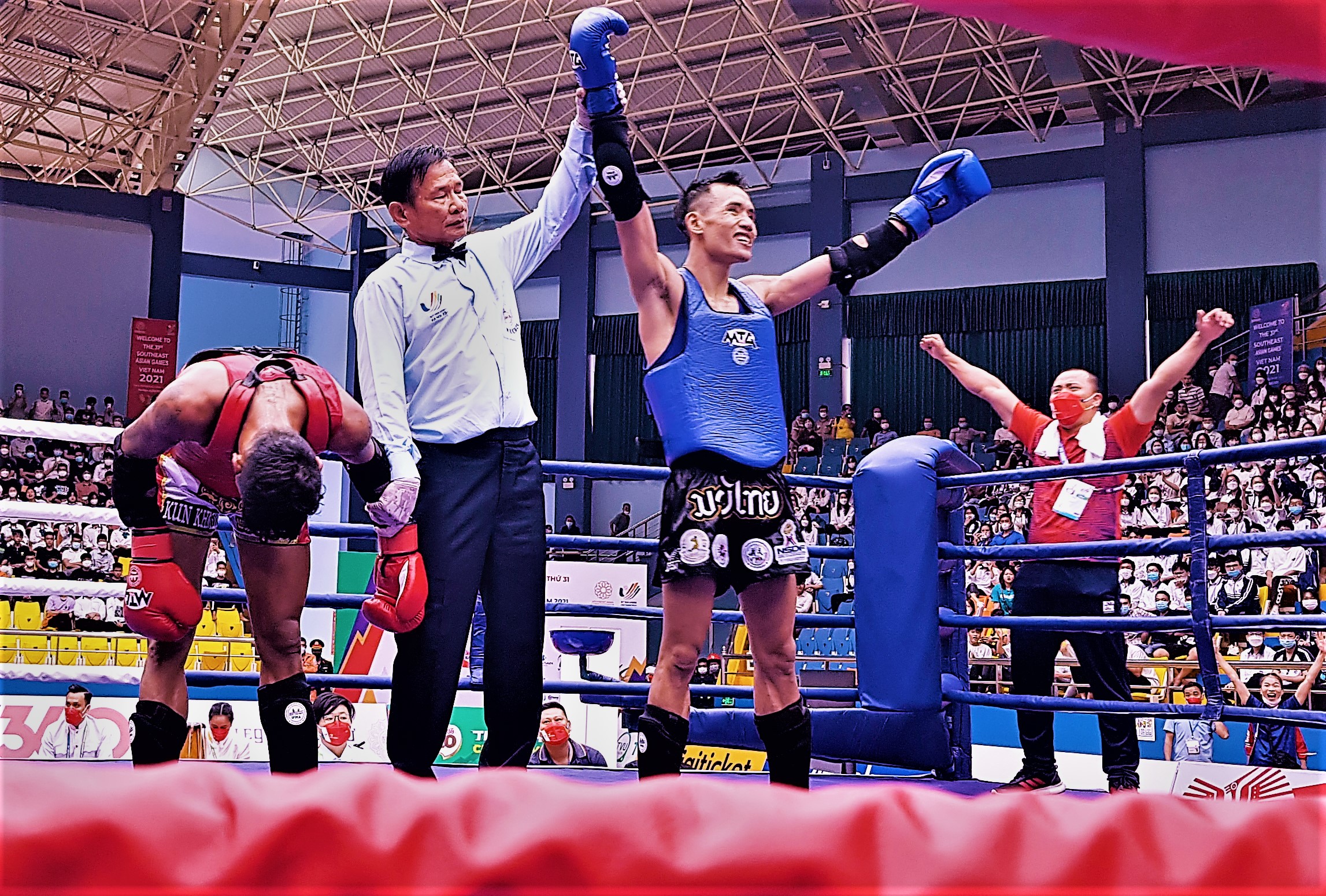 The Muay Yings' male counterpart, Long Nguyen Doan was neck and neck with Cambodia's Voeurn Vann with the most exciting quarter final match of the day in the male 57kg division. It was Long Nguyen Doan who prevailed in a split decision edging out Vann by barely a hair in both clinch and push-kicks.
IFMA's Vice President General Udomdej Sitabutr was present in the VIP section and witnessed Team Thailand's success who also went 3 for 3 showing class and strength. Thailand's Muay Ying also dominated their matches with both multiple Asian Champion, Ruchira Wongsriwo, and multiple IFMA World Champion, Kaewrudee Kamtakrapoom, showing skill and strength to secure their places in the finals with Vietnam.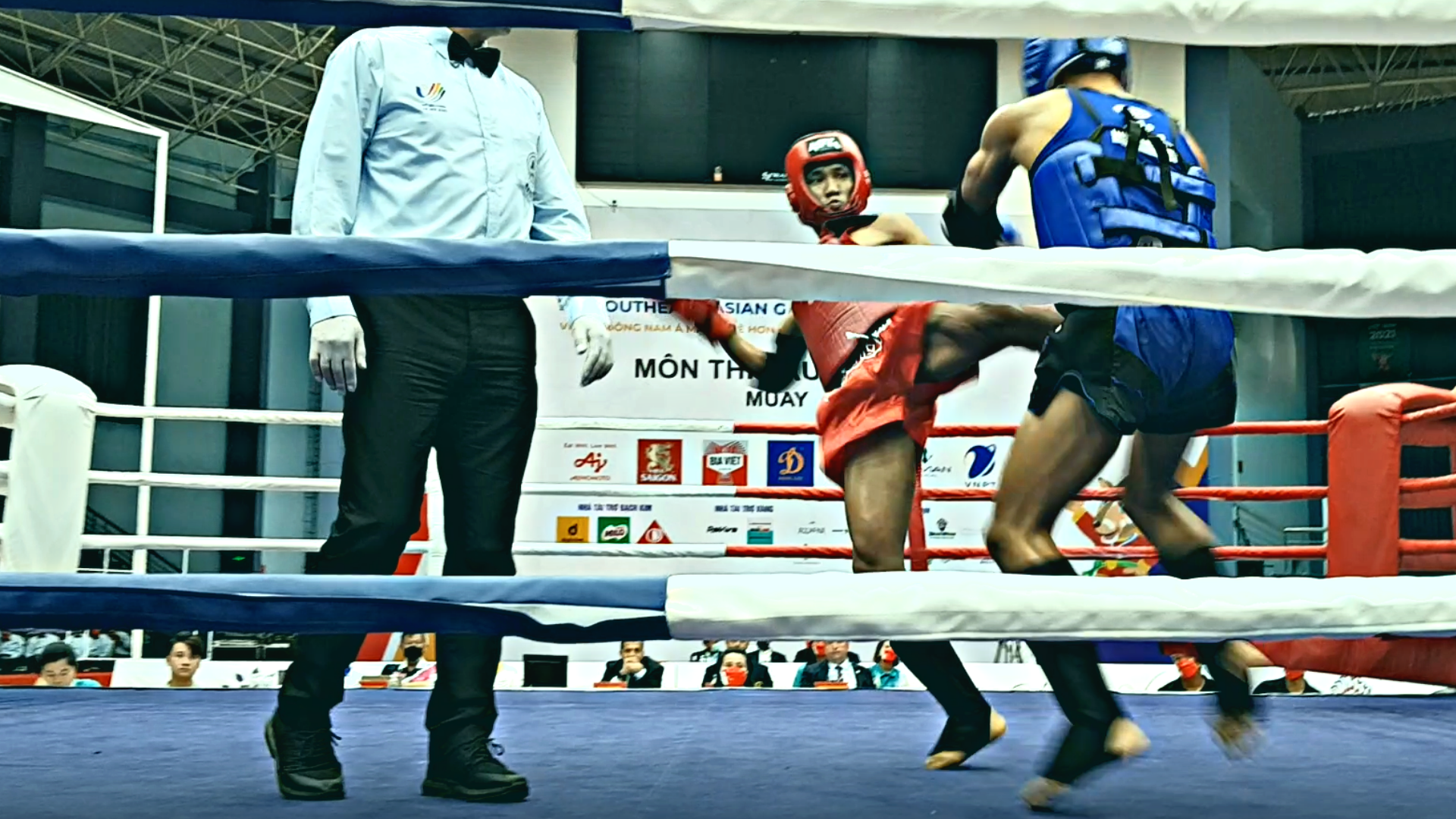 Thailand's Norapat Khundam executed a flawless performance with timed teeps and technical clinch keeping Malaysia's Muhammad Syahidi Bin out of his range.
In Day 3's last match, it was Cambodia's Phearith Pao's explosive counter kicks and masterful clinch that awarded him the win over Team Philippines Ryan Jakiri.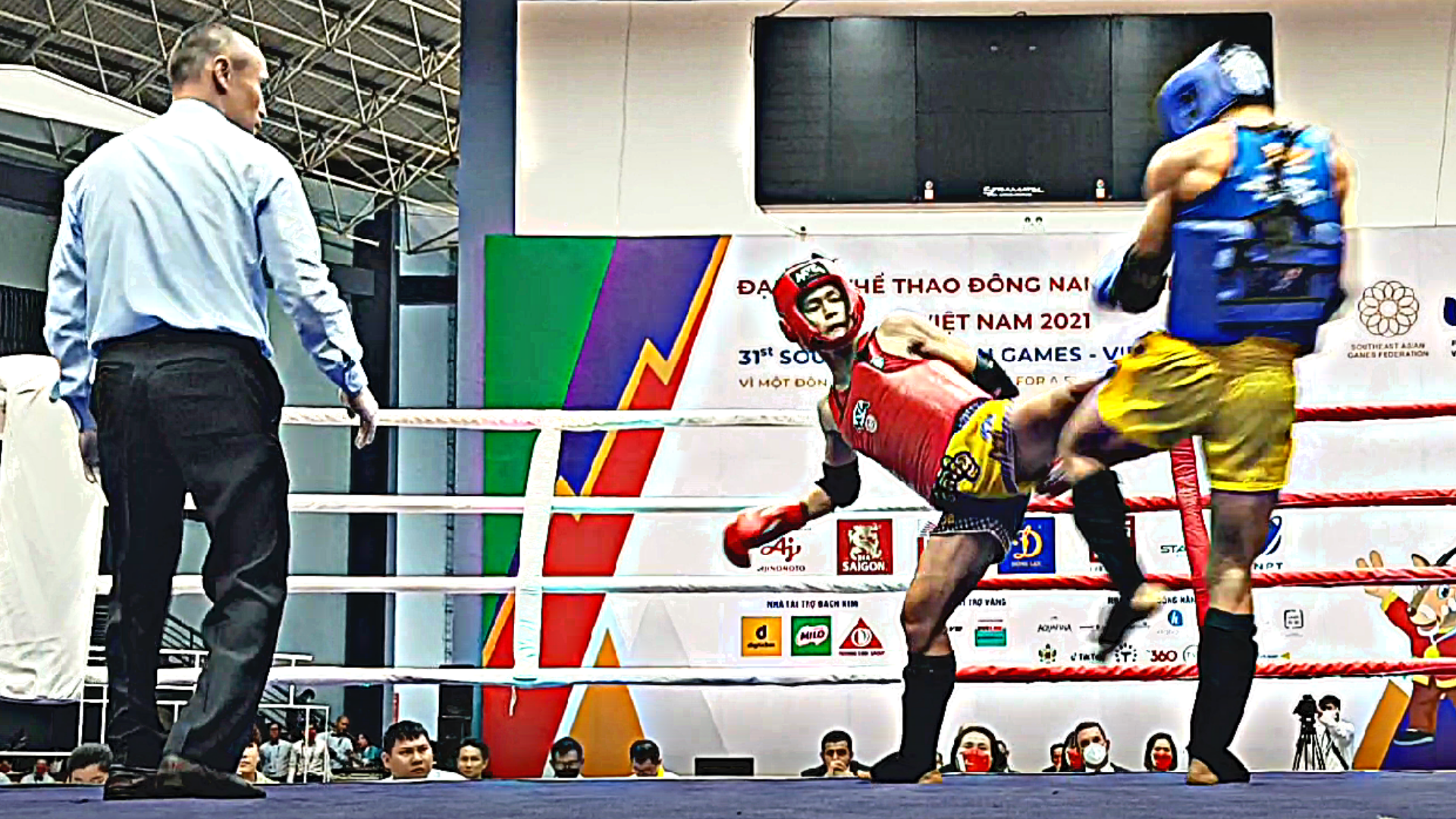 Final results of Day 3 can be found below: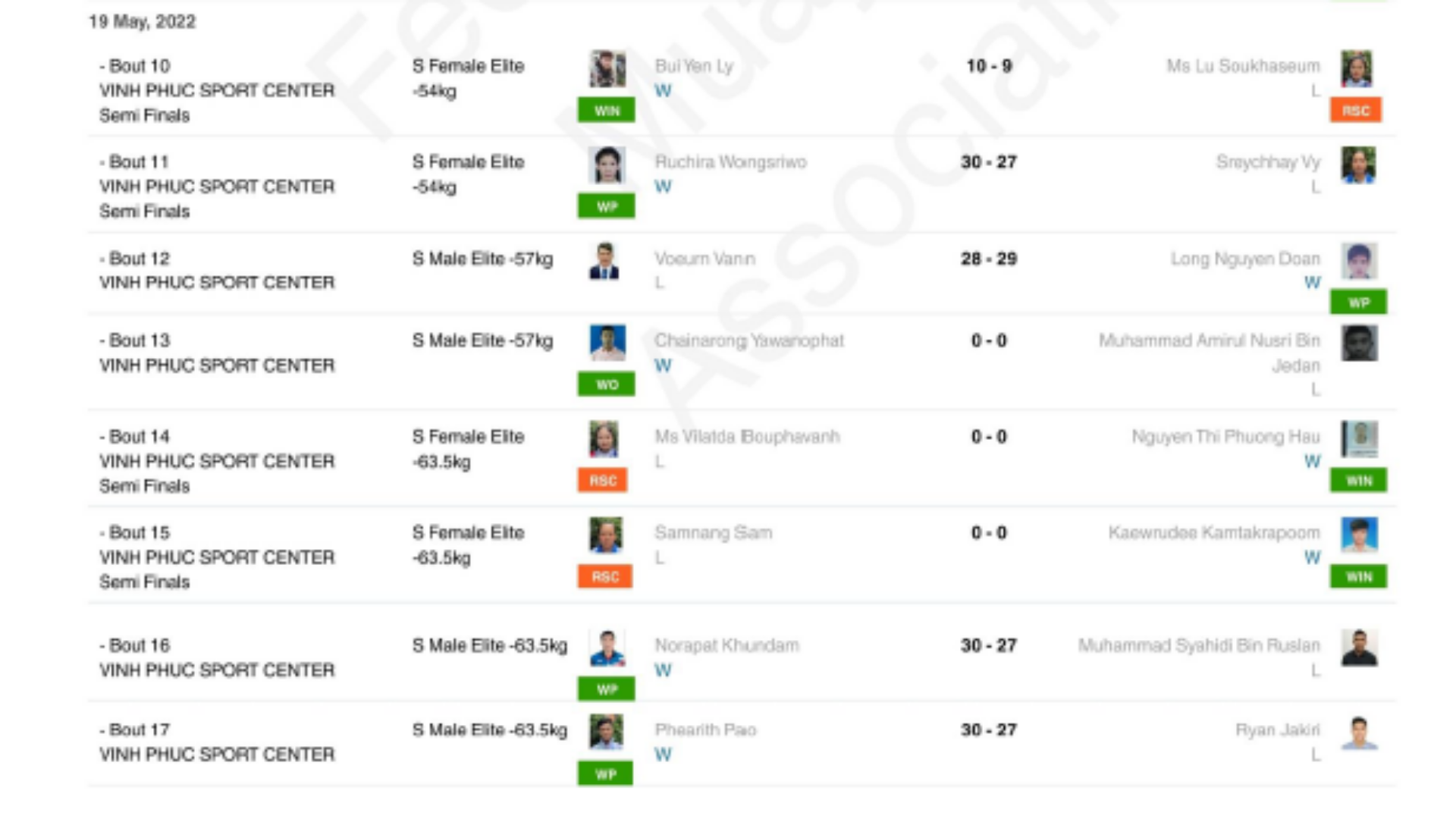 Day 4 of the 31st SEA Games promises scintillating Semi-Final matches with all nak muay fighting to be in the finals.
Don't forget to join us on IFMA's Facebook wherever you may be in the world: https://www.facebook.com/ifmamuaythaiofficial