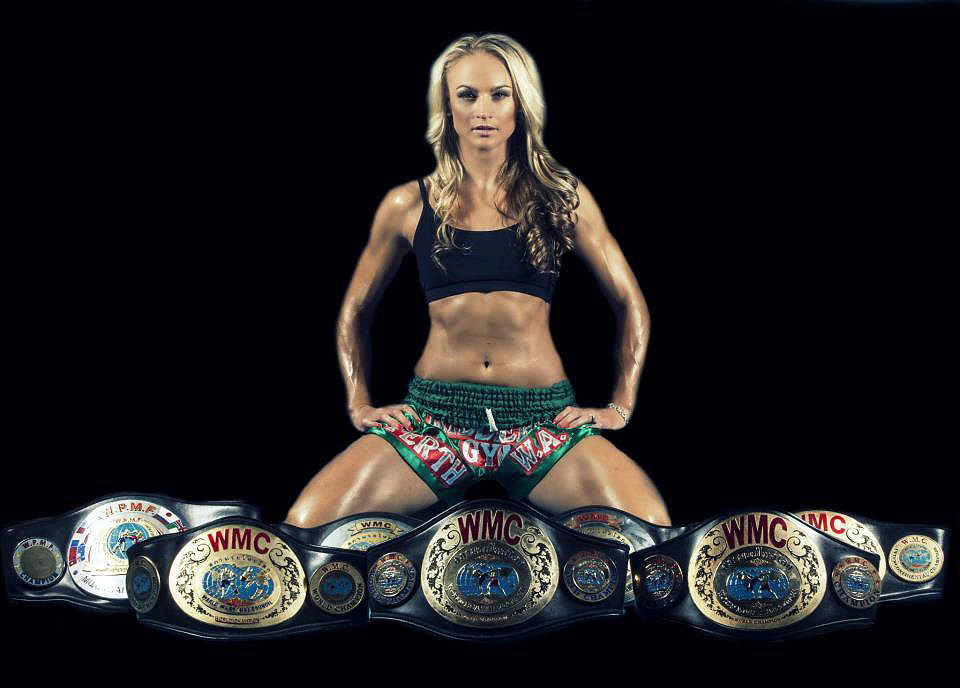 Caley Reece, is without doubt, one of the most decorated and outstanding muaythai athletes from Australia and worldwide. Her fight record speaks for itself with 64 fights, 59 wins and 5 losses. 
Caley holds multiple World titles featuring the coveted WMC (World Muaythai Council) logo. She qualified to compete at the World Combat Games winning a silver medal on the SportAccord stage. Caley won multiple national titles in a variety of weight classes and is the pride of Australian Muaythai and a role model to female athletes everywhere. Caley is the perfect example that age is no barrier to attaining greatness.
Her muaythai career began in her mid twenties with her first fight at 26. Starting muaythai for fitness, Caley soon was bitten by the challenges and connectedness that comes with muaythai.

The physical and mental demands that come with training her body and mind to the peak fitness that is required of a muaythai athlete. Rigorous workout after rigorous workout, honing her skills and ring craft to world champion level.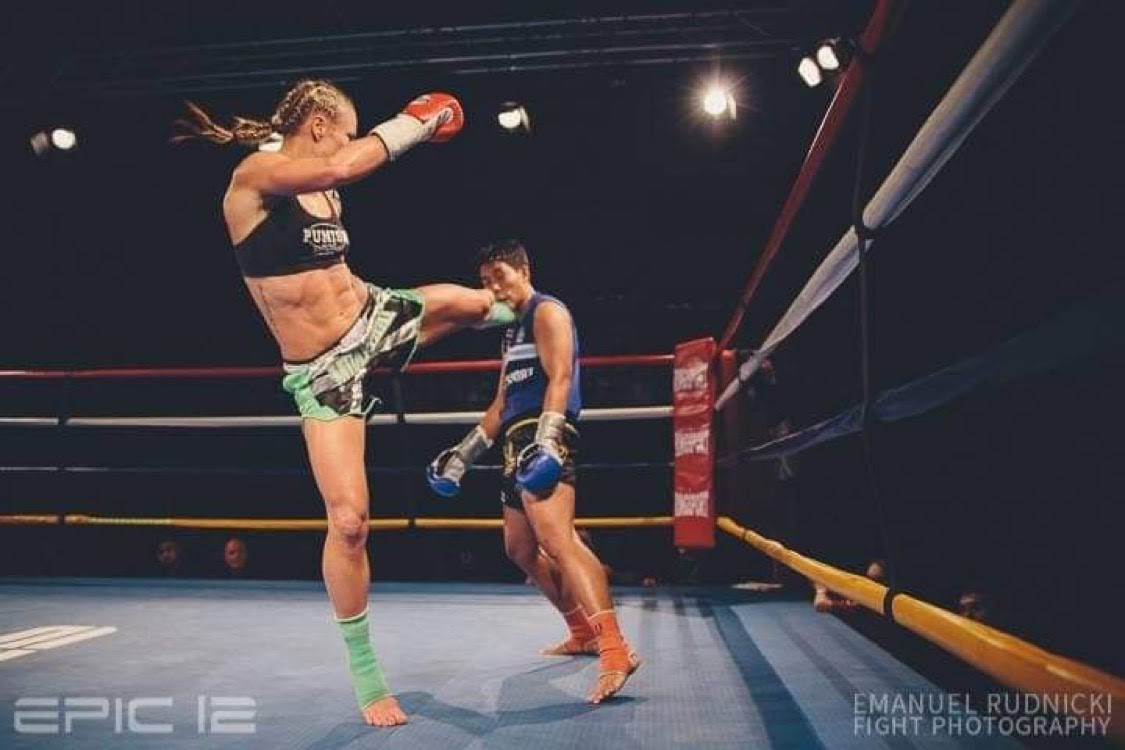 Caley Reece is a well known ambassador for muaythai and has paved the way for many women who have followed in her footsteps. She spent a number of years running the Oceania Female Facebook page inspiring many women to find their own greatness. Caley has a deep love for muaythai and understands the depth of its beauty. A sport steeped in tradition, Caley reiterates, "Muaythai is both as much a cultural art form as it is a sport."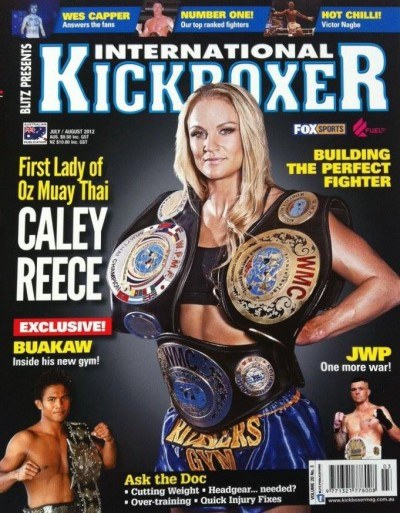 Throughout her impressive career, Caley constantly challenged herself. Believing in "always looking forward", Caley understands the importance of analysing each bout and learning from her losses as much as her wins.  "I never forget where I came from and I took each fight as they came." 
Her journey allowed Caley the experience of walking into the arena at the opening ceremony of the World Combat Games, an unsurpassable experience for any athlete. Standing together with the world's best athletes, not only from muaythai but from the other Olympic martial arts as well is an impressive accomplishment.
Caley's success grew out of years of dedication, hard work and sacrifice. After many years of competing Caley fondly recalls, "There were so many memorable moments in my career, being recognised as one of the top WMC female athletes in the world and having the opportunity to compete at the highest level is definitely one of them. l would like to thank IFMA and WMC for all the opportunities they have presented to me and all that they have done to develop female muaythai and create more opportunities for female athletes."
Though Caley no longer competes, her love of the sport has not faded. She passionately states that "Today is about giving back and helping others to follow their dreams. I didn't achieve my success by myself, my husband Darren stood in my corner and believed in me. I want to help the next generation, stand in their corner and believe in them. Together, Darren and I, want to help others, giving them greater opportunities and to live their dreams as I once had the opportunity to live mine."