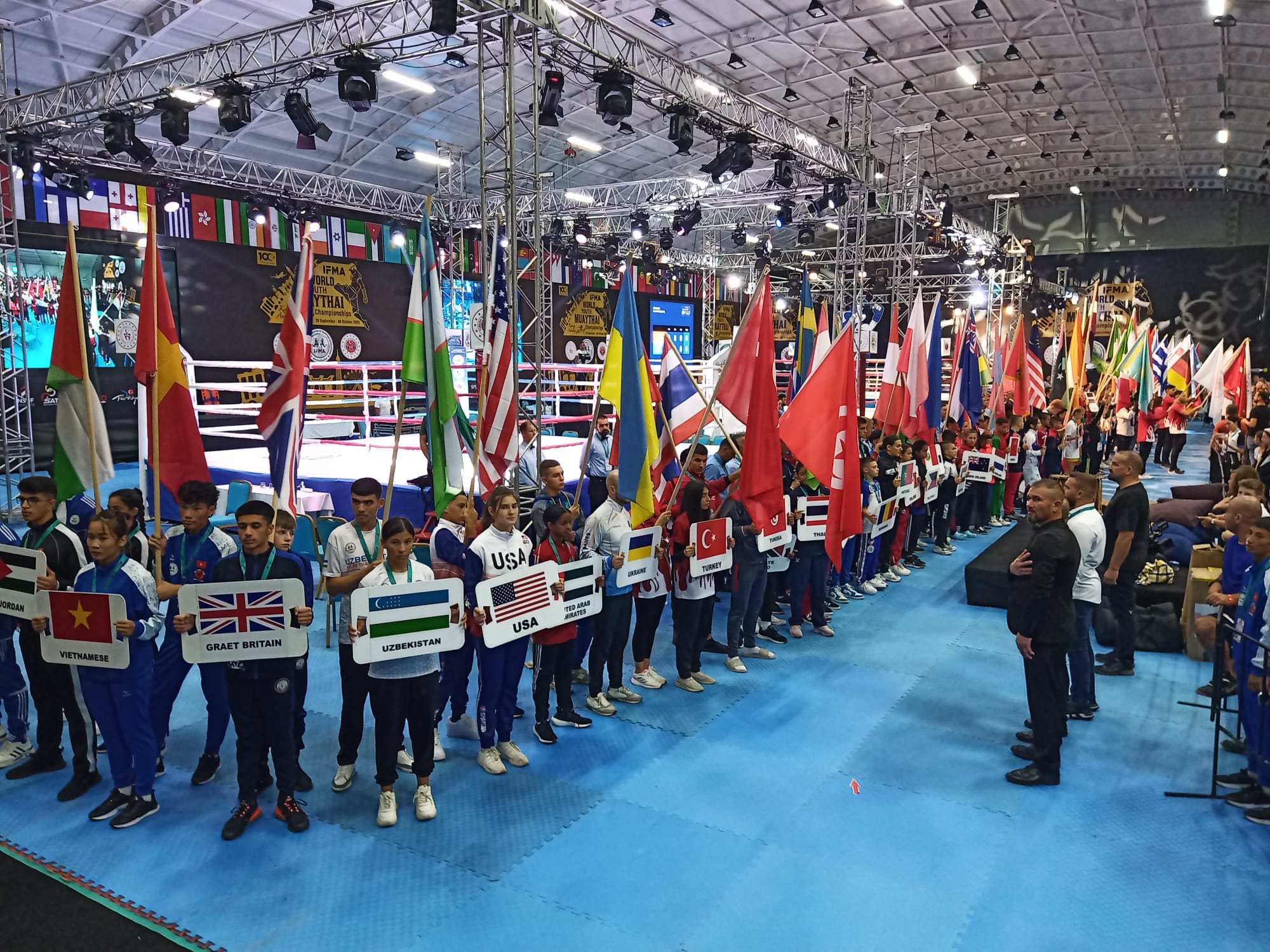 The IFMA youth of the world marched into the Daima Biz Conference Hall holding their heads high with their colorful national uniforms and over 100 country flags. IFMA holds the youth high as our most revered asset and as a result, IFMA has celebrated the IFMA Youth World Championships as its flagship event. This year, athlete numbers have doubled in IFMA's largest Youth World Championships to date, showing the growth and popularity of muaythai internationally and with the smiling faces of youth from all continents including the IFMA Equipe Muaythai des Refuges (EMR) and IFMA Neutral Athletes (AIN).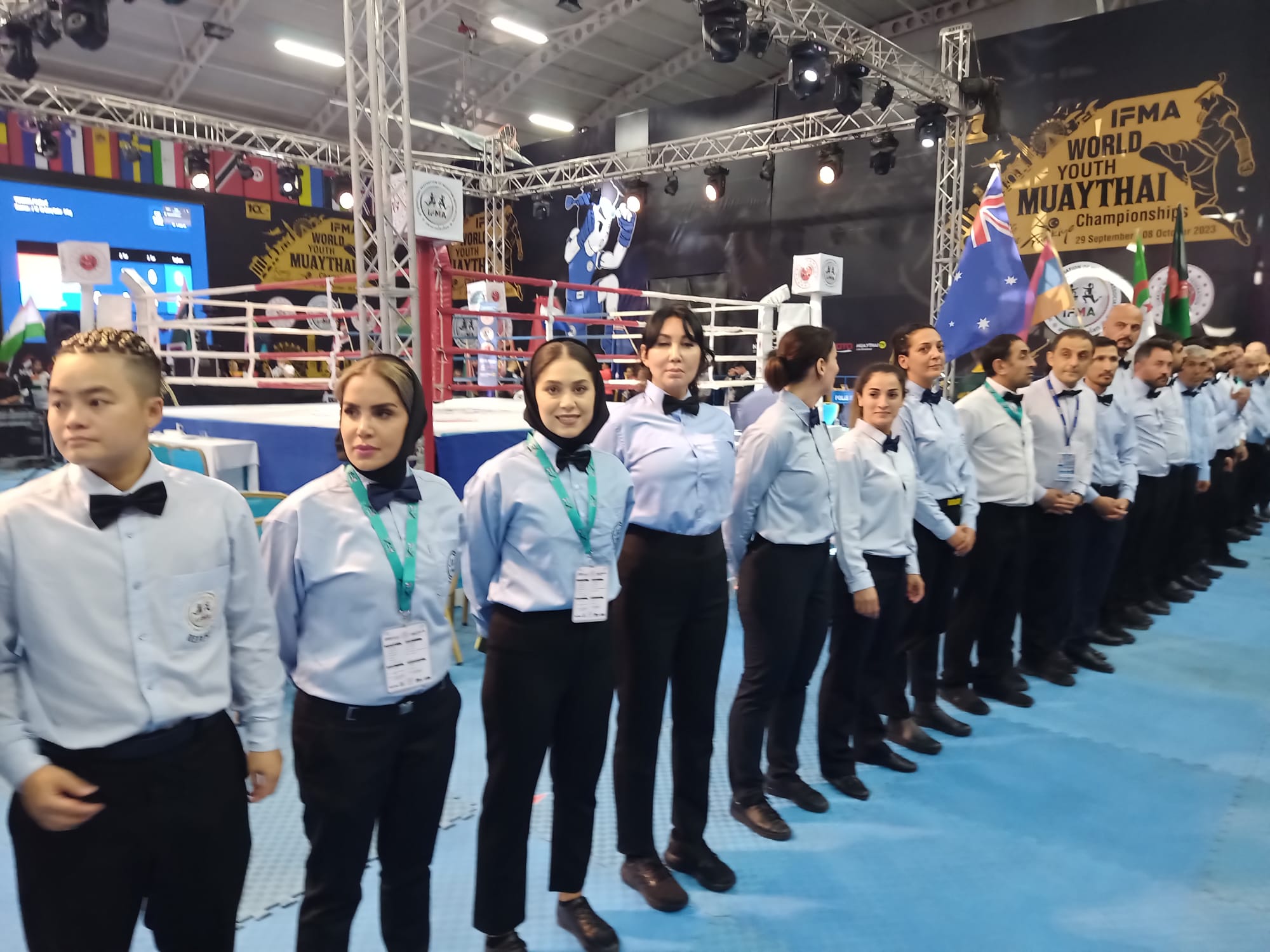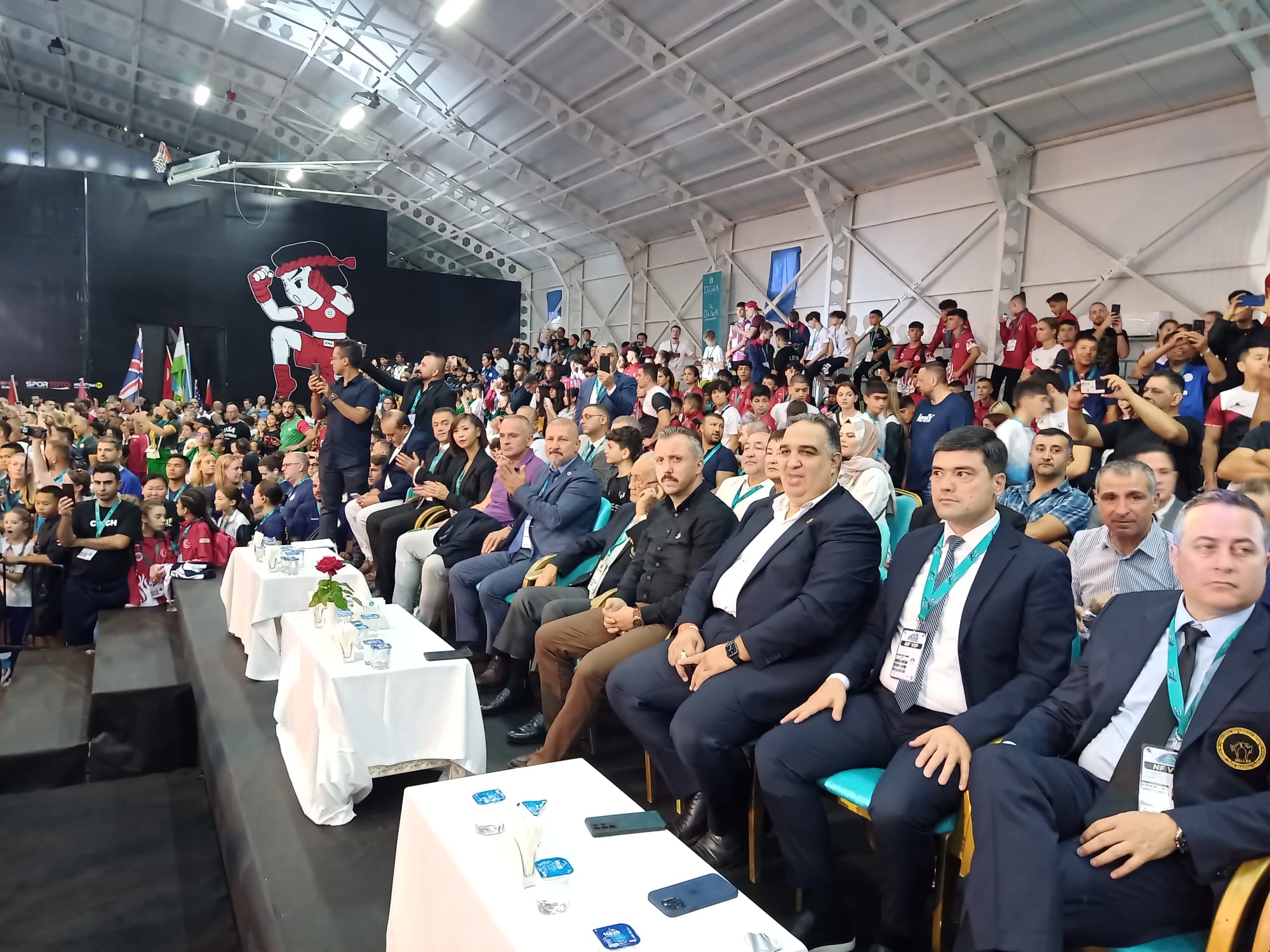 The Opening Ceremony was attended by many VIPs from the National Olympic Committee, Sports Ministry and government including Mr. Yavuz Gurhan, Manager of Youth and Sports for Antalya and the District Governor of Kemer City, Mr. Ahmet Solmaz.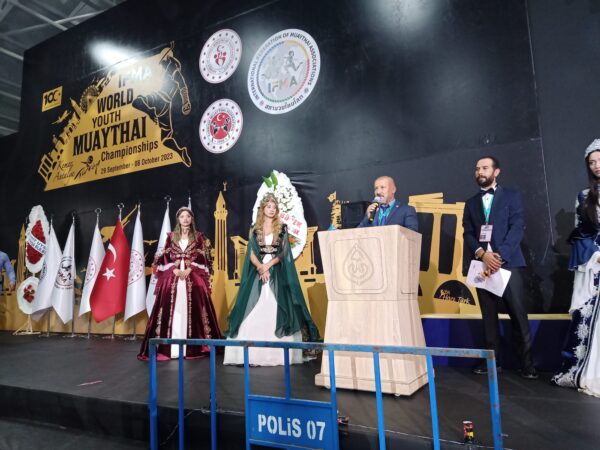 Turkish Muaythai President Hasan Yildz welcomed the youth of the world to Antalya and wished them good luck in the days to come.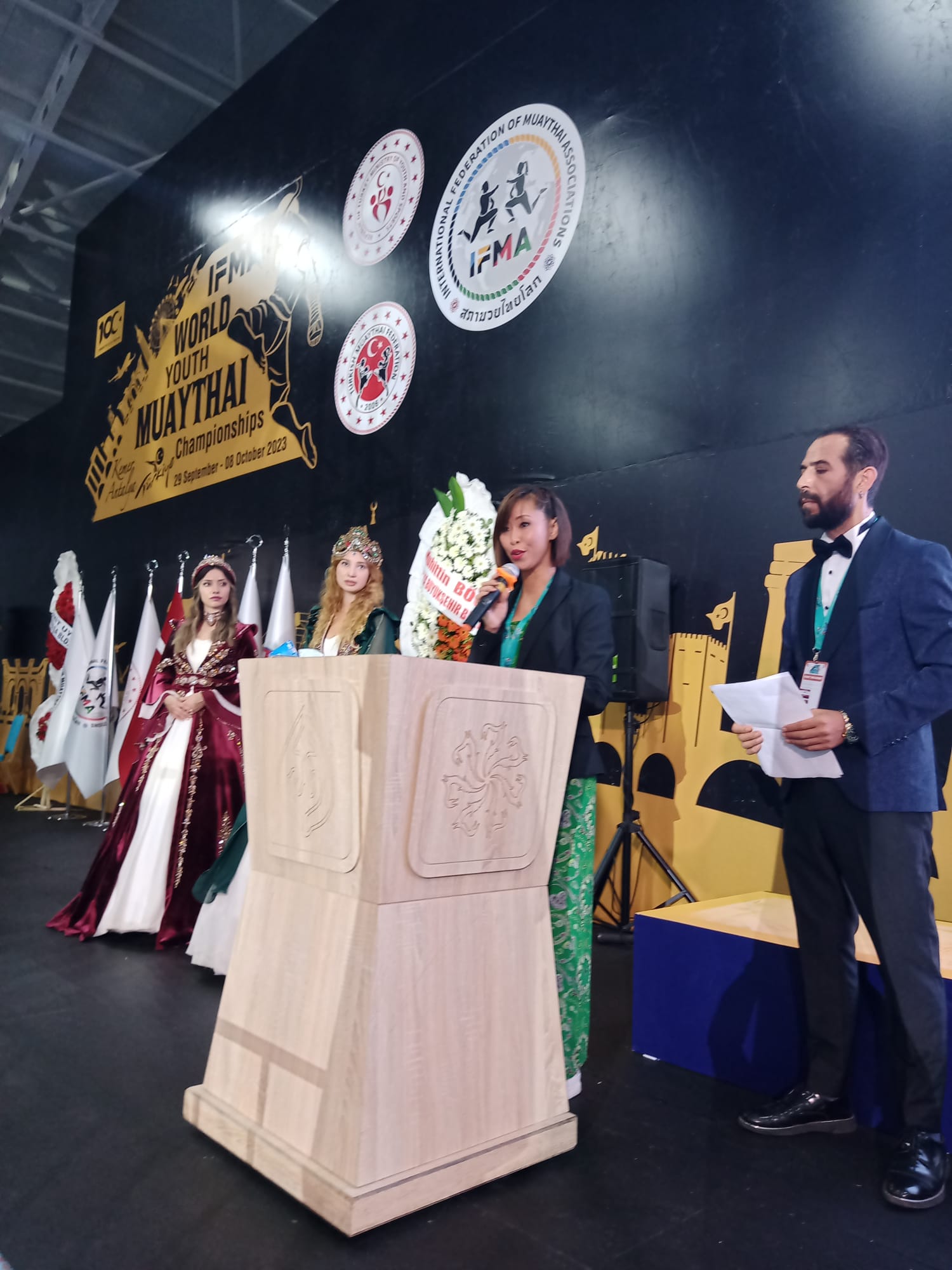 IFMA Director General Charissa Tynan reminded the youth that muaythai is more than just a combat sport and urged the youth to use the event as an opportunity to unite in diversity.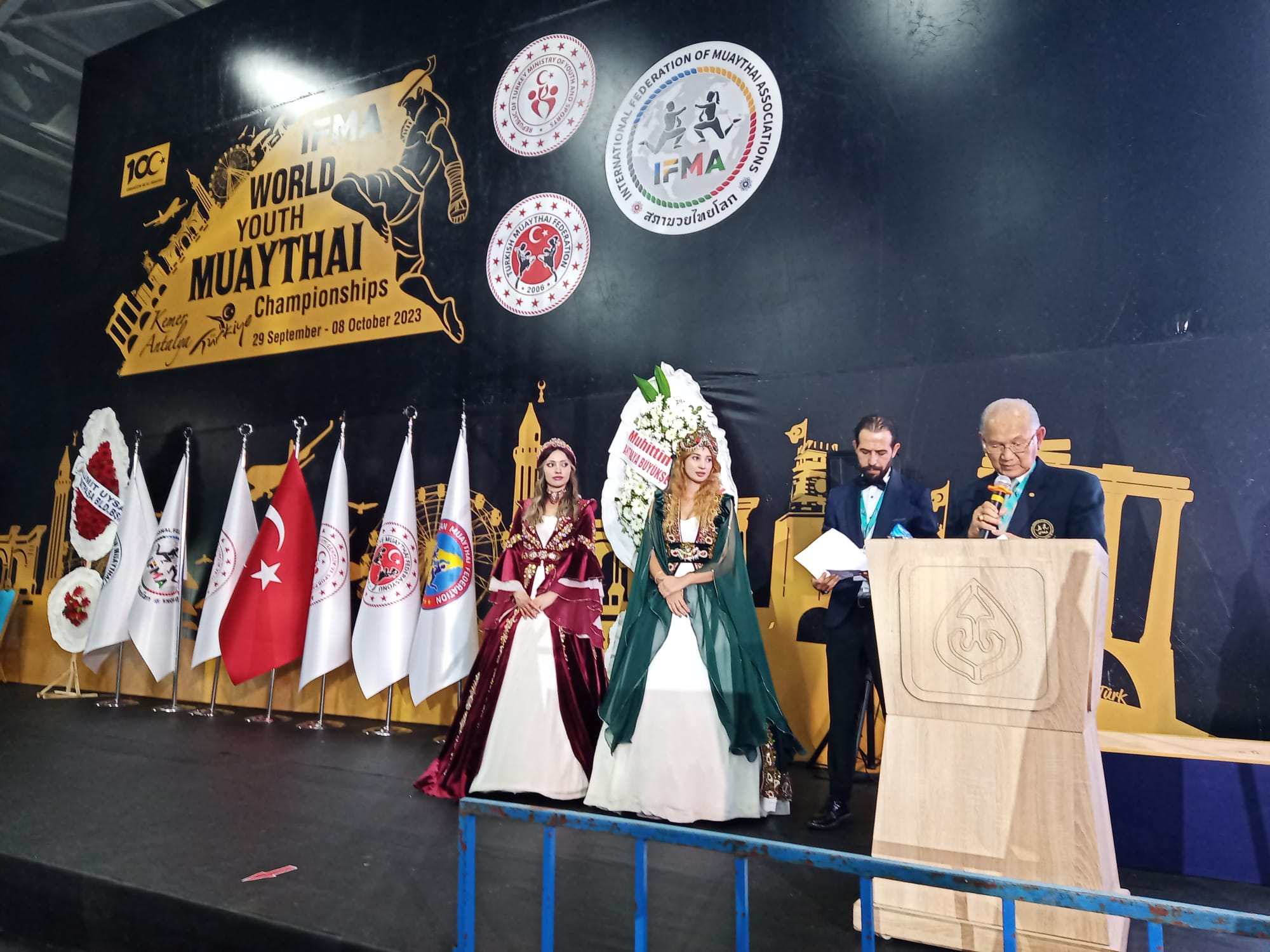 IFMA President Dr. Sakchye Tapsuwan conveyed his delight as he looked upon the sea of nak muay from around the world and urged the youth to continue to celebrate the ancient traditions of muaythai by respecting one another and being together in friendship. He further stated that the IFMA Family are proud to be IOC recognized and he said that he is proud, especially as a Thai, that muaythai has spread to every corner of the globe.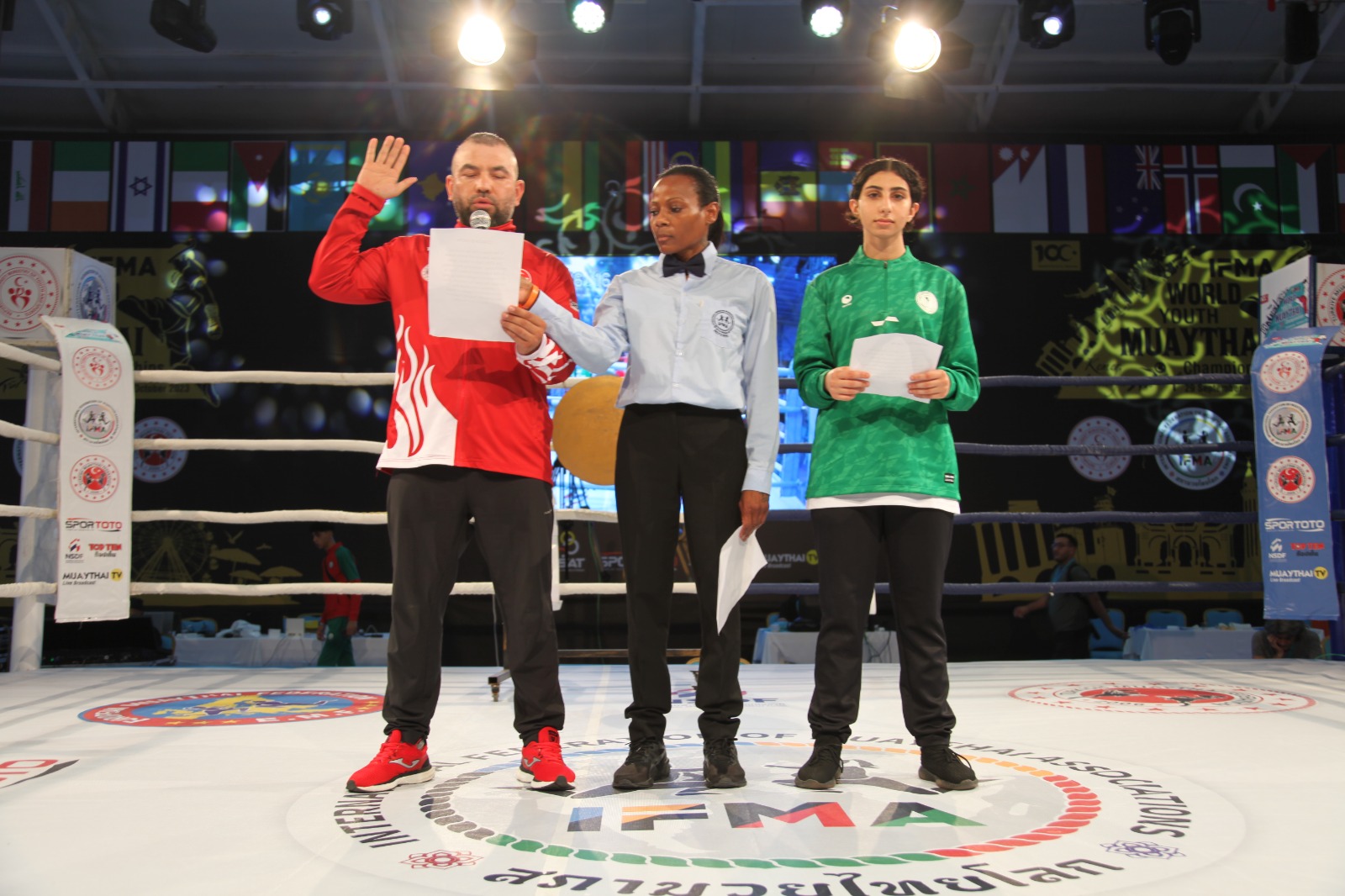 The athlete, officials and coach's oaths of the 2023 Youth World Championships were presented by Fatima Alammari from the Kingdom of Saudi Arabia, Caroline Mohamed from USA and Cemal Kocabas from Turkey.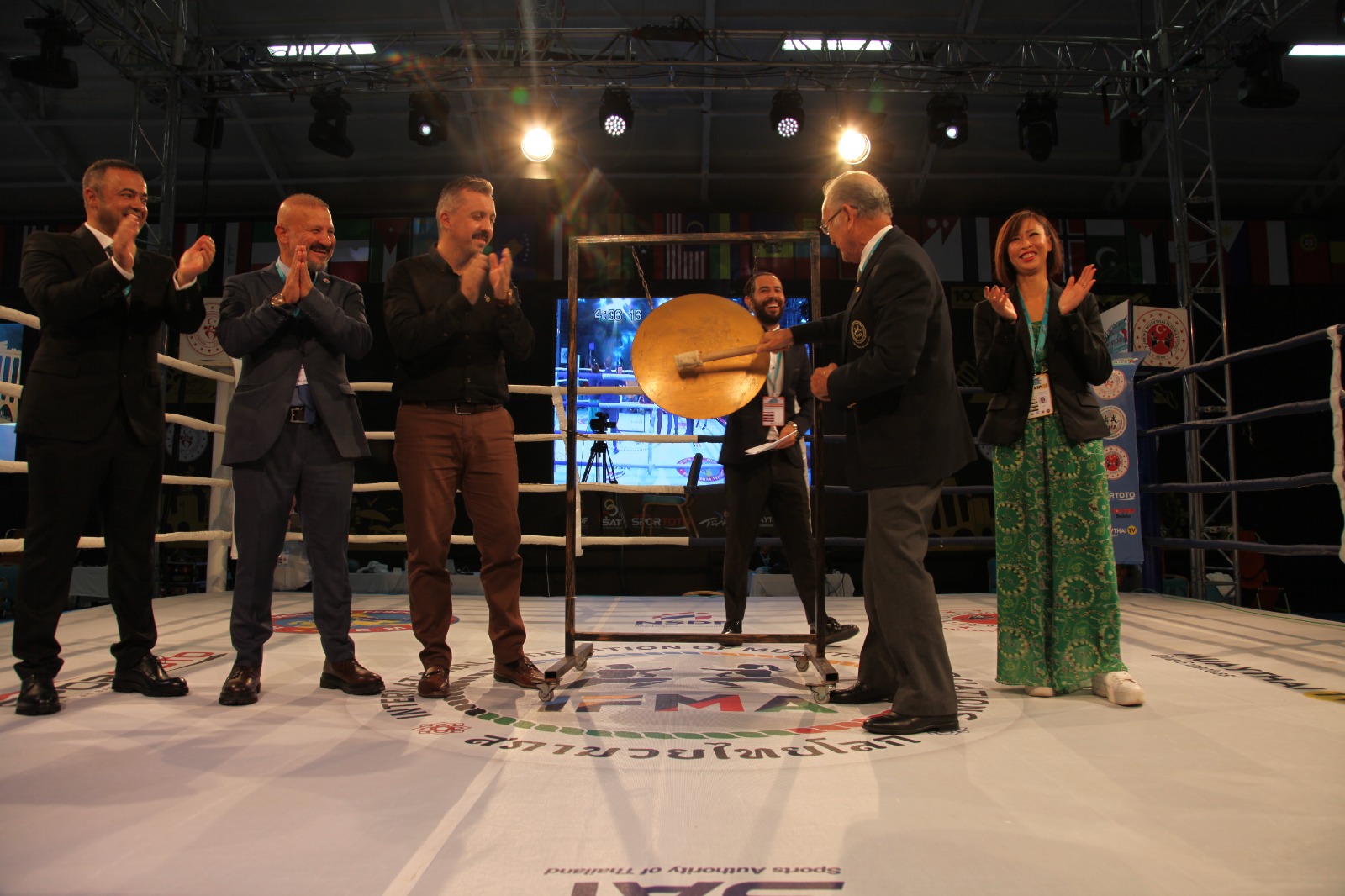 Good luck to our amazing nak muay in the days to come in both combat and cultural disciplines!