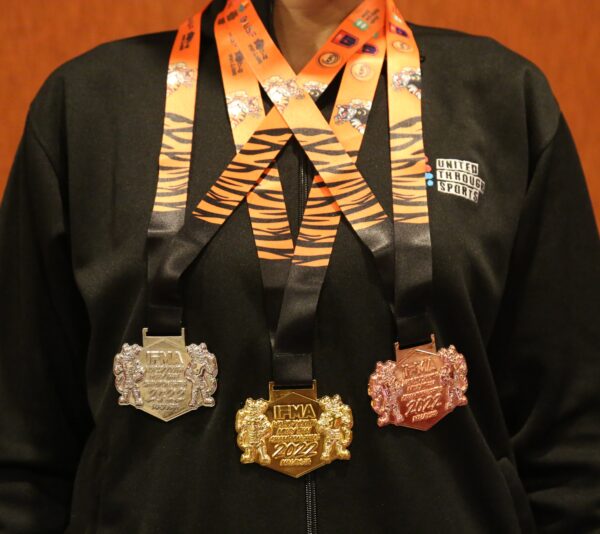 IFMA believes in blending sport with culture and education and the respect and understanding between the athletes. The spirit of friendship, solidarity and fair play plays an important role. At the end of every competition, IFMA awards and recognizes the talents of the youth in different ways Muaythai Combat, Wai Kru, Mae Mai Muaythai and also many awards to the best athletes and for fair play for example.
The medal ceremony is an integral part. The highest step is in the center where the athlete receives the gold medal and the title of IFMA Youth World Champion. The second-place athlete stands on the winners right and receives the silver medal. While the third place stands on the left and receives the bronze medal. The flags of all three athletes are raised and the winner's national anthem is played.
The medal ceremony must be done at the highest standard. It is the award and the pride. Each participant of the IFMA World Championships receives a diploma of participation. Today, the semi-finals will start and will determine who will end up on the podium. The IFMA medals are always are done through an art contest with items symbolic of the country
The IFMA medals are ready for the proud winner!